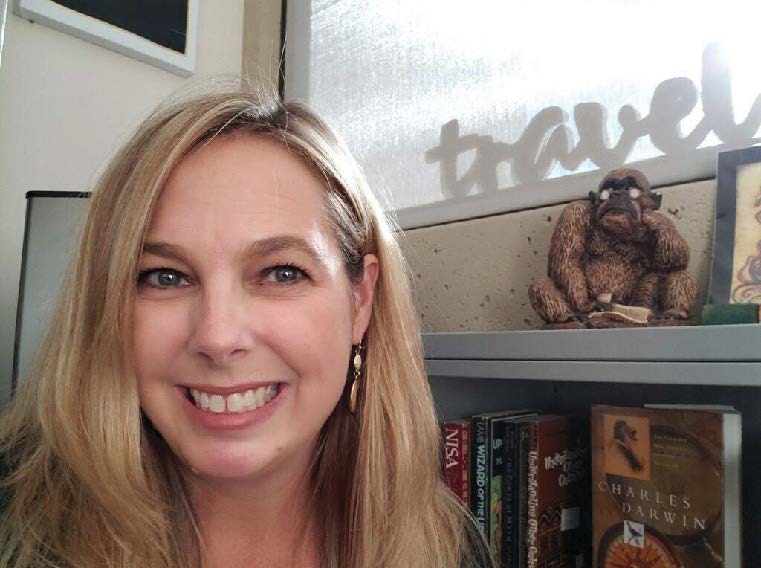 Cheryl DiBartolo—Anthropology Faculty
Faculty Profile
Cheryl DiBartolo has big plans for Crafton Hills College's anthropology/archeology
department.
Although the Highland resident has only taught at Crafton for a year, DiBartolo already has an extensive wish list from adding a more diverse concentrate of courses to the mix, to starting an archeology club on campus.
The idea: to help squash common misconceptions associated with the study and to encourage more students to pursue a career in the field.
"The biggest misconception people have is that we study dinosaurs and we don't," she said. "And it's not all about the adventure of discovery and ancient treasure – it's trying to understand communities and the everyday life of people – both past and present.
A first-generation college student, DiBartolo had plans to obtain a degree in economics. But a chat with her college academic counselor changed the trajectory of her life.
"He sat me down and said, 'I want you to tell me what you love.' So I did. I told him all about my fascination with ancient Egypt and all that stuff, and he said, 'You know, people do that for a living.' And then I thought, 'Maybe I should change my major and become an anthropologist.' So I did," she recalled with a chuckle.
After completing graduate school with a degree in museum studies and anthropology, DiBartolo began working for a museum in North Carolina. But her "true calling" would be teaching, something she would learn first-hand after teaching part-time at a local community college in the state.
"The museum work was great, but I loved teaching so much more than my work at the museum," she said. "When a full-time position came open, I grabbed it, and the rest is history."