If you need help with the cost of attending college, the Financial Aid Office is here to help. No student should be denied access to the educational experience because of a lack of funds. The distribution of these funds is regulated by laws designed to direct education support funds to those who need them most.
Self-Service is now available.
Please log into WebAdvisor and click on Financial Aid Self-Service to see your award or action items needed.
No need to open your file for 2021/2022 with our office. It is all automated once you submit your FAFSA with Crafton Hills school code 009272.
For assistance online, please visit Online Services and schedule an appointment.
All awards and paperwork needed will be posted on self service in WebAdvisor 2021/2022.
All other years can be seen by clicking on Award Letter in WebAdvisor.
Check your student email! We will notify you through your school email if we need additional information once you've submitted your FAFSA to CHC.
BankMobile is the way to receive your disbursements.
Additional Information:
Crafton Hills College does NOT participate in the student loan program.
You must be on the QLess line at least one hour before closing if you are opening a new file.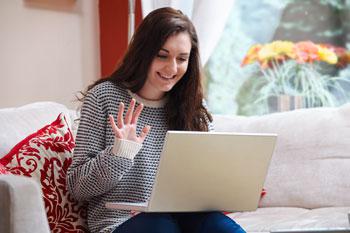 Speak to a staff member online: Schedule an appointment today.
Tips to help you pay for college.
Financial Aid Workshops
Online workshops available.
If you need assistance completing your FAFSA or DREAM Application online, please email finanaid@sbccd.cc.ca.us requesting a one-on-one workshop appointment.