Highlighting Foundation Scholarship Recipients
Adam Yahel Diaz Memorial Scholarship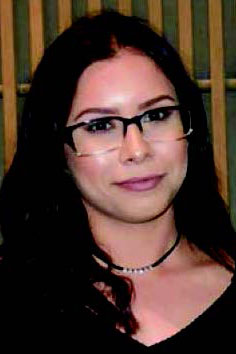 Alejandra Villegas
Major: Liberal Studies
Alejandra has volunteered for three years at her church as a Coordinator for a youth group. For her, success is about the lives that she influences. For that reason, Alejandra has chosen to become a teacher.
"Success is about the lives you change."
Student Senate Scholarship
Beverly Rapouw
Major: Communication & Anthropology
You might recognize Beverly; she is not only the 2016-17 Student Trustee; she is also the face you see on all the monitors in the CraftonCenter, explaining how to register, announcing important dates, and keeping you generally informed. Beverly has contributed countlesshours serving the college community.
"To one day be the voice of a group who needs assistance with voicing their opinions and concerns."
Agustin Rios EOPS Scholarship
Jameson Dy
Degree: Associate in Science for Transfer: Mathematics
Jameson works at the CHC tutoring center. He's glad he decided not to follow his friend into an arts program in the Philippines, because here at CHC, he was able to discover his true ambition: to become a video game programmer!
"The idea of creating something is only limited by your own imagination."