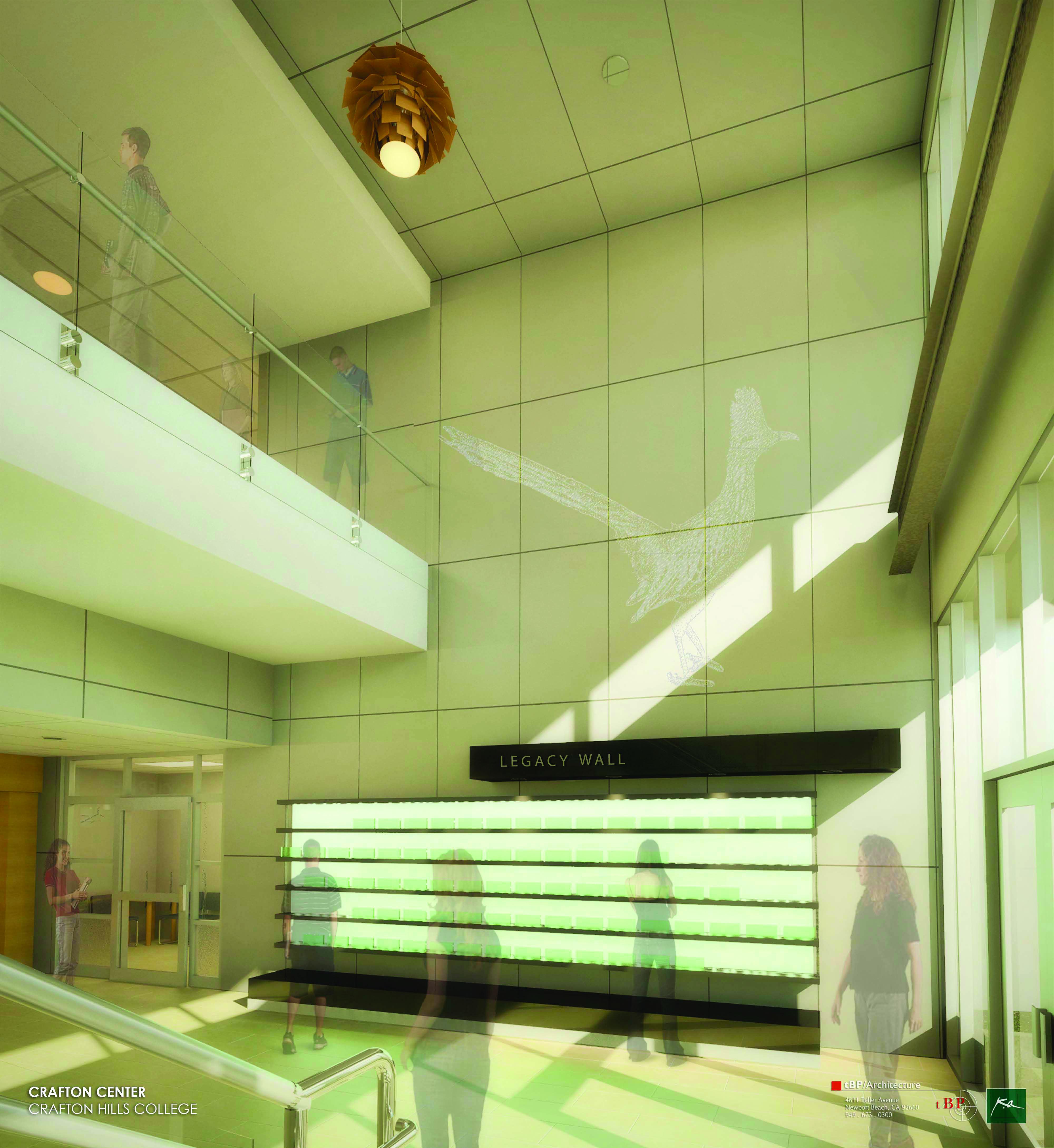 Leave your Legacy at Crafton Hills College
By sharing your legacy intention and the value it represents, you will further strengthen Crafton Hills College's ability to bring quality education to all in our community for generations to come. Your gift will also inspire others to do the same.
A legacy gift reflects your values.
When you make a deferred gift to the Crafton Hills College Foundation, you make a profound statement about your values. By planning a future gift to the Building Dreams Together campaign, you leave a lasting legacy – an affirmation that you believe that education is the key to better jobs, a better community, and a better way of life.
A legacy gift makes sense.
Giving a portion of your estate is a practical way to make a meaningful gift. It is a pledge for the future, that will have a great impact on generations to come. You have full use of your funds during your lifetime. There are several strategies that create tax advantages and support charitable giving.
A legacy gift is easy.
You can give a specific amount (e.g. $10,000) or a percentage (e.g. 10 percent) of what remains in your estate. You can also describe how you wish your gift to be used; for example, you could give to a permanent endowment for scholarships or to a specific service or program on campus.
Make a bequest by instructing your attorney to include the necessary language in your will or trust. Sample wording:
To Crafton Hills College Foundation,
11711 Sand Canyon Road, Yucaipa, CA 92399
I give ___ percent of my residual estate.
(You may also specify a dollar amount.)
There's a will – and there's another way.
Most donors choose to make a legacy gift through a provision in their wills or estate plans. Others designate a portion of their retirement, annuity or life insurance. Some choose to donate a home or vacation property – with the provision that they will retain use of it during their lifetime. There are strategies that create significant tax advantages while continuing to provide for donors and their families. In essence, you can choose to make a greater gift to charity while reducing the tax burden on your heirs.
The Crafton Hills College Legacy Society
All Planned gifts over $10,000 qualify for recognition on the Legacy Society Wall. The Legacy Society Wall in the Crafton Center provides recognition to individuals who name the CHC Foundation as a beneficiary in their will or estate plan, or who make an irrevocable life income gift, such as a charitable gift annuity.