REACH Project (Resources, Encouragement, and Advocacy for Crafton's Homeless)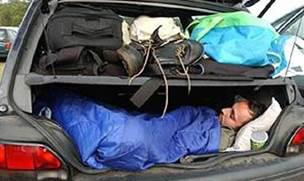 The REACH Project is dedicated to providing access, advocacy, resources, and support for homeless and at-risk students within the college.
The REACH Project is also a resource for ALL Crafton Hills students struggling to cope with mental, financial, or academic success..
REACH services include:
Referral to social services
Fast-tracked referral to EOPS, Counseling, Health and Wellness Center, Mental Health Services, and other college services
Financial Aid and Admissions assistance
Referral to the CHC COACH Cupboard (Food Pantry)
Referral to resources for academic success
The federal McKinney-Vento Act defines homeless students as those who lack a fixed, regular, and adequate nighttime residence. They may:
Share the housing of other persons due to loss of housing, economic hardship, or a similar reason
Be living in motels, hotels, trailer parks, shelters, or awaiting foster care placement
Have a primary nighttime residence that is a public or private place not designed for or ordinarily used as a regular sleeping accommodation for human beings
Be living in cars, parks, public spaces, abandoned buildings, substandard housing, bus or train stations, or similar settings
REACH Contacts:
Erika Sherman, Basic Needs Coordinator, Student Life (CCR-153): esherman@craftonhills.edu; 909-389-3233.
Community Resources - Please call or email for a list of available community resources.