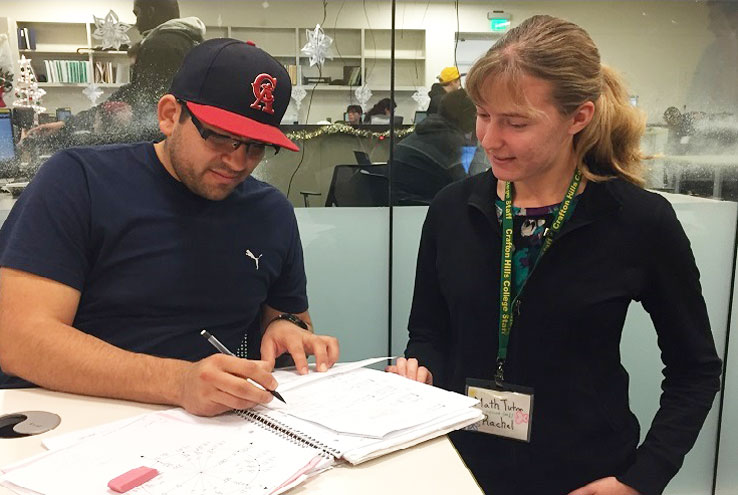 All tutoring services are FREE!
Math and Writing tutoring is available during all hours of operation.
Services:
One-on-one appointment tutoring (writing and languages)
May be made online or in the Tutoring Center
Sessions are 30 minutes in length
Walk-in tutoring (all subjects)
Offered on a first-come, first-served basis
Weekly tutoring
Students are assigned a tutor and specific appointment time for the entire term
Applications are available in the Tutoring Center
Sessions occur each week for 45 minutes
Group tutoring and study groups
May be scheduled at the front desk
May be formed by students and led by a tutor
Workshops
Available at the front desk of the Tutoring Center
Updated workshop calendars are also available here
Policies:
Always log in and log out by swiping your student identification card at the front desk.
Always log out and back in when switching activities and/or subjects.
Appointments are considered cancelled if students arrive more than five minutes late.
Only currently enrolled Crafton Hills and/or San Bernardino Valley students may enter the center. No exception for children or guests.
Resources:
Handouts
Online resources
Computers
Study rooms
Study groups
Pay for printing
Photocopying
Textbooks on reserve (textbooks are limited)
Style Guide References
Science lab materials