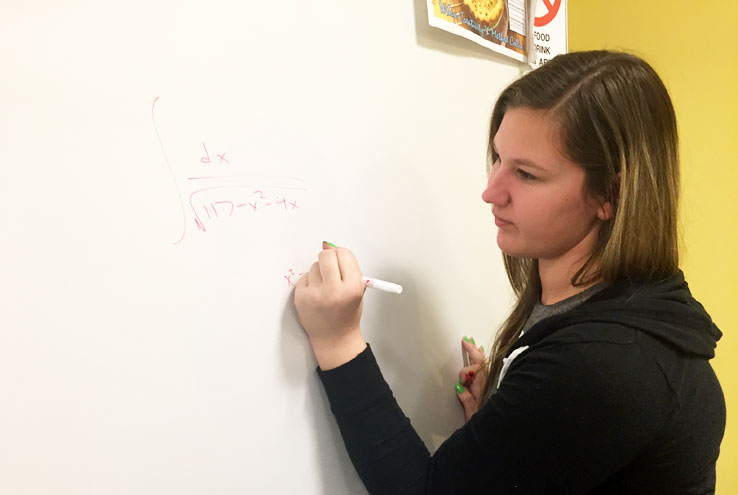 Services:
Walk-in and Online Tutoring
Group tutoring and study groups
Tutoring Practices:
Whether you're working on homework and want a tutor nearby, or you're stuck on a concept and need help breaking it down, math tutors are available for all levels of Mathematics, from Intermediate Algebra (095) to Differential Equations (266).


Tutors are not able to assist with take-home quizzes and exams without instructor approval. They can email Nick Reichert (nreichert@craftonhills.edu) or Karen Peterson (kpeterso@craftonhills.edu).
Resources:
Handouts
Textbooks on reserve (textbooks are limited)