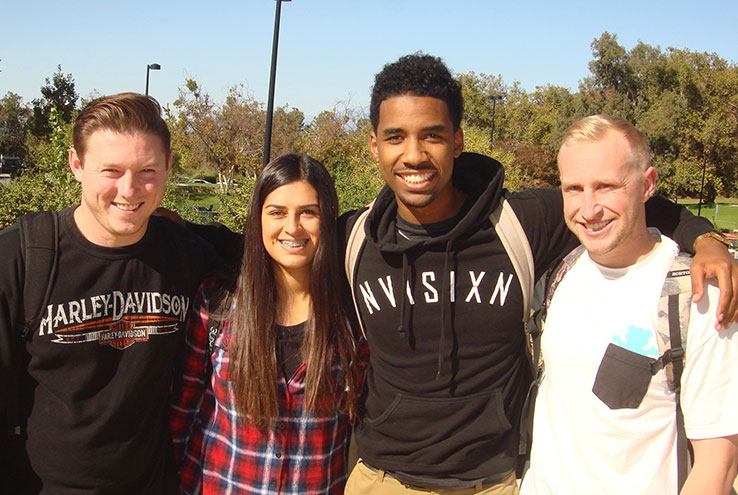 5 Steps to Successful Enrollment
Application
Apply online at www.craftonhills.edu/apply. For assistance with the application, call 877-247-4836.
Orientation
Complete the online Orientation at www.craftonhills.edu/orientation. For assistance with orientation, call the Counseling Office at 909-389-3366.
Assessment/Placement
A standardized assessment of skill proficiency in reading, mathematics, and English is used to assist with placement in the proper courses. To make an appointment (after completing the online orientation), go to www.craftonhills.edu/assessment.
Counseling
Participate in new student advisement to create your Education Plan and ensure you are taking the right courses at the right time. This step is completed after your Assessment by contacting the Counseling Office at 909-389-3366.
Registration
Register online at www.craftonhills.edu. You will register through WebAdvisor according to your priority status. Term dates and deadlines can be found online. Since classes are filled on a first-come, first-served basis, we recommend you register as soon as your priority group is available.
Alternate Admissions
Are you a...?
Student Services
Federal and State financial aid is available. Complete the FAFSA to see if you qualify.
Our counselors will make sure you are on track to achieve your educational goal, whether it is a transfer degree or a career certificate.
The Tutoring Center provides one-on-one and small group tutoring in all subjects.
Engage in student clubs and College Hours—the more involved you are in your college experience, the more successful you'll be. There are 25+ clubs to choose from.