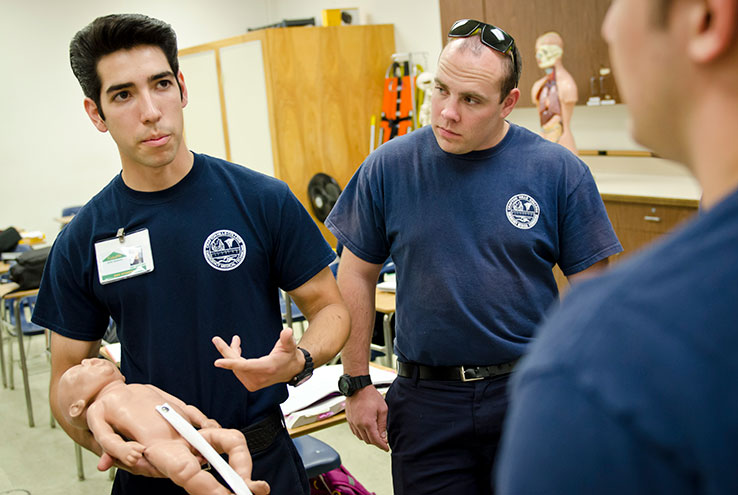 5 Steps to Successful Enrollment
Application
Apply online at www.craftonhills.edu/apply. For assistance with the application, call 877-247-4836.
Orientation
Complete the online Orientation at www.craftonhills.edu/orientation. For assistance with orientation, call the Counseling Office at 909-389-3366.
Assessment/Placement
A standardized assessment of skill proficiency in reading, mathematics, and English is used to assist with placement in the proper courses. To make an appointment (after completing the online orientation), go to www.craftonhills.edu/assessment.
Counseling
Participate in new student advisement to create your Education Plan and ensure you are taking the right courses at the right time. This step is completed after your Assessment by contacting the Counseling Office at 909-389-3366.
Registration
Register online at www.craftonhills.edu. You will register through WebAdvisor according to your priority status. Term dates and deadlines can be found online. Since classes are filled on a first-come, first-served basis, we recommend you register as soon as your priority group is available.
Alternate Admissions
Are you a...?
CTE Programs
Capture the knowledge, experience and skills you need to teach in an early learning environment such as preschool, or pursue additional education to prepare to work in primary and intermediate grades.
Whether your career goal is to develop software or hardware, design or support information networks, analyze existing computer systems or discover new ways to improve their performance, our program will help prepare you to become a valuable job-ready IT communicator.
Learn how to use industry relevant computer software to develop designs that communicate ideas, inspire, inform, and captivate consumers.
Discover the knowledge and skills necessary to provide immediate vital medical care for incidents as varied as automobile accidents, heart attacks, drowning, childbirth, injuries and gunshot wounds.
Do you have a passion for teamwork and a commitment to public service in the control and prevention of fire, the handling of hazardous materials, investigation, rescue operations, security and safety? If so, the CHC Fire Academy is the program for you.
Work with physicians, radiologists and other health care professionals to prepare patients for examinations and X-rays.
Learn the information, skills and activities required to become a competent registered respiratory therapist.