Welcome to Crafton Hills College Online Counseling Services. This dynamic service is designed to provide synchronous online counseling sessions for students who might otherwise not be able to visit the counseling center in-person. These online services utilize Cranium Cafe, an interactive and secure online meeting hosting portal.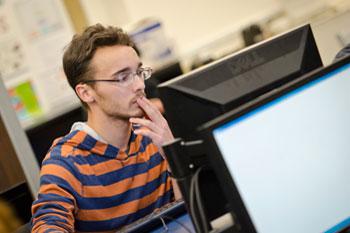 What you need to participate:
Any desktop or laptop with a camera (preferred method) OR
A tablet or smartphone device (iOS Apple devices require download of the Cranium Cafe App)
Chrome browser
Headphones (optional)
Is Online Counseling Right for Me?
This service is for current and prospective CHC students who have time constraints that make it difficult to meet with a counselor in-person during normal business hours. A variety of questions may be answered in an online counseling session, however due to the nature of online counseling some topics must be discussed with a counselor in-person.
Online counseling is available for the following services:
General questions
Questions regarding certificate/degree/transfer requirements
Application and registration information; course overload requests
Review or update of a previously drafted Student Educational Plan (SEP)
Assessment waivers/Pre-requisite clearance (must have electronic copy of outside transcript to share with the counselor online)
Probation/Academic Dismissal (click here to access online probation advising)
Students requiring assistance with the following services should make a face-to-face appointment by calling 909-389-3366: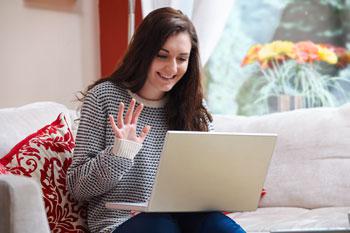 Getting Started:
See calendar below for online counseling days/times. All hours are in Pacific Standard Time (PST).
Online Counseling Hours - November 2018

Sunday

Monday

Tuesday

Wednesday

Thursday

Friday

Saturday

1

2

3

4

5

2:30 - 7 p.m.

6

7

1 - 6 p.m.

8

9

10

11

12

Veteran's Day - CAMPUS CLOSED

13

14

1 - 6 p.m.

15

16

17

18

19

2:30 - 7 p.m.

20

21

1 - 6 p.m.

22

Thanksgiving - CAMPUS CLOSED

23

CAMPUS CLOSED

24

25

26

2:30 - 7 p.m.

27

28

1 - 6 p.m.

29

30
Please review our
FAQ's
before starting an online counseling session as you may find your answer there.
You may meet with a counselor by "Knocking" on the virtual door of an available counselor (indicated by the green button on their Cafe Card, shown below).
You will then be prompted to login to your WebAdvisor account. After doing so you will be sent to the virtual lobby of the online counselor.
Video chat with Online Counseling on Cranium Cafe