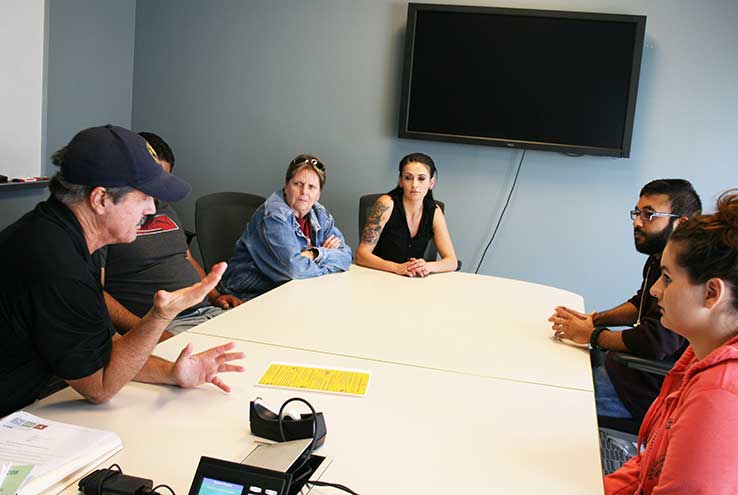 Join a Support GroupThis Fall!
What is a Support Group? Why Should You Join a Support Group?
It's a great personal growth opportunity
Improves emotional & mental health/wellness
Wonderful source of encouragement, community and support
Fosters a strong sense of "I'm not alone in my situation"
Benefits of participating in a support group can include:
Feeling less lonely, isolated or judged
Reducing distress, depression, anxiety or fatigue
Talking openly and honestly about your feelings
Improving skills to cope with challenges
Staying motivated to manage chronic conditions or stick to a wellness routine
Gaining a sense of empowerment, control or hope
Improving understanding of a mental/emotional struggle and your own experience with it
Support Groups: Make Connections, Get Help (Mayo Clinic)
Support groups bring together people who are going through or have gone through similar experiences. For example, this common ground might be stress, generalized anxiety, addiction, bereavement or caregiving.
A support group provides an opportunity for people to share personal experiences and feelings, coping strategies, or firsthand information about mental/emotional struggles or treatments.
Trauma Recovery Support Group
"Surviving and Thriving"
Tuesdays Noon-1 pm. Counseling Office Beginning Tuesday September 12
The "Surviving and Thriving" Peer Support Group is a key component of a Survivors Network. It offers survivors an opportunity to connect with other survivors and receive and give support. The support group is well suited for easing trauma survivors' emotional stress, including feelings of isolation, loneliness, depression, helplessness and hopelessness. The "Surviving and Thriving" group enables discussions about the central concerns of each member, such as anger, loss, and mourning, in a supportive, growth-promoting environment.
---
"Stress Less" Stress/Anxiety Support Group
Mondays Noon-1 pm. Counseling Office Beginning Sept. 11
Learning and managing the sources of your stress
Healthy perception to manage anxiety
Understanding generalized anxiety
Cultivating happiness
Locus of Control: Taking charge of your life
Effective communication

For information or to sign up contact Evan Sternard (Counselor/Professor) at esternar@craftonhills.edu, or campus phone 909-389-3329
OR visit Evan in the Counseling Center CCR 204.