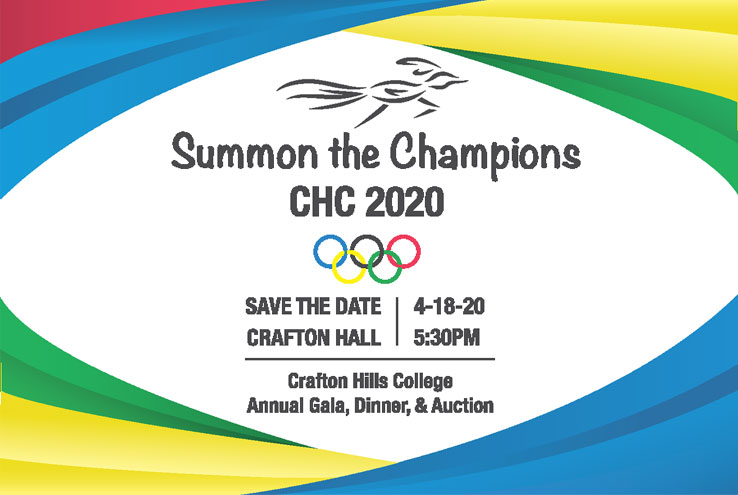 Crafton Hall
Crafton Hills College
11711 Sand Canyon Rd.
Yucaipa, CA 92399
Gifts to support the Crafton Olympic Gala make possible the many programs and services provided to students as they strive to reach their goals. Wear casual attire that represents your favorite Olympic Team for this fun evening.
Call 909-389-3245 or email caudet@craftonhills.edu.