A gift to the CHC Endowment will make a difference for students both today and in the future.
The Crafton Hills College Endowment Fund is a dedicated and permanent investment which provides long-term financial strength. The interest earned provides a critical source of annual funding for the College. The endowment underwrites scholarships, program support, and special projects. Because our endowment is invested for long-term growth, it ensures financial stability today, tomorrow and in perpetuity.
Whether through a current gift or one planned through your estate, making the decision to invest in the CHC Endowment fund is one of the most generous and forward-thinking ways possible to help generations of students for years to come.
For more information, please contact Michelle Riggs, Director of Institutional Advancement at mriggs@craftonhills.edu
Direct Student Support
The need for supporting students directly not only encourages student success and relieves financial burdens, but it can also offer inspiration and validate the importance of their education. The Foundation provides Crafton's students with various methods of direct support such as Scholarships and Recognition Awards, Student Employment, Transfer Application Fee Reimbursements, Textbook Loans and more. By providing this support, our students are given the motivation to continue pursuing their educational goals, knowing there are people in the community who want them to succeed.
Program Support
From new equipment for the Fire Academy and Paramedic students to field trips for STEM and Social Science students, the Foundation is able to meet the needs of our campus when funding for is not otherwise available. By enhancing the educational opportunities available for our various programs we are able to increase student success and the overall student experience.
Emergency Support
Sometimes it's the unforeseen circumstances which allow the Foundation to make the biggest impact in a student's life. The recent wildfires affected our community in ways we could not have predicted. By providing emergency funds to those who were evacuated from their homes, the Foundation was able to help with expenses such as hotel rooms, extra clothing and food/medicine. This support provided our students with some immediate financial relief and allowed them to continue to focusing completing their courses successfully, uncertain of whether or not they would be able to return to their homes.
Endowment Fund Challenge
Goal: To establish a $1M unrestricted endowment fund.
This fund will enable the Foundation to pivot as needs and demands change over time and because it is an endowment fund, it will be a perpetual resource for the life of the college.
Examples of Foundation Support:

Honors Institute
The CHC Foundation provided the initial funds to establish the Honors Institute in 2013. This program was established as an option to provide highly motivated students with the opportunity to participate in an intellectual community of students with a shared purpose. Students who complete have opportunities to work closely with Honors faculty, participate in research conferences, and publish their original work. Students who complete the requirements of the Honors Institute will earn Honors notations on transcripts, special acknowledgement at commencement, and have priority consideration for admission to designated universities through honors transfer agreements. The Honors Institute has grown by over 50% in the last few years and is now one of the gems of Crafton.

Emergency Funds
The Emergency Assistance Fund was established to provide temporary financial assistance for students who are unable to meet immediate expenses, essential expenses because of a hardship related to an unforeseen/emergent situation. A student may be forced to drop out of their courses for lack of a relatively small sum to buy books, pay a car bill, or temporary child care. Regular financial aid programs typically fail to meet these immediate, unforeseen needs. This fund helps the Foundation to support students when other resources are not available.
Donations are not for lights and overhead, but for support that helps students to be successful!
Goal: $1 Million

$921,671
Supporting Student Success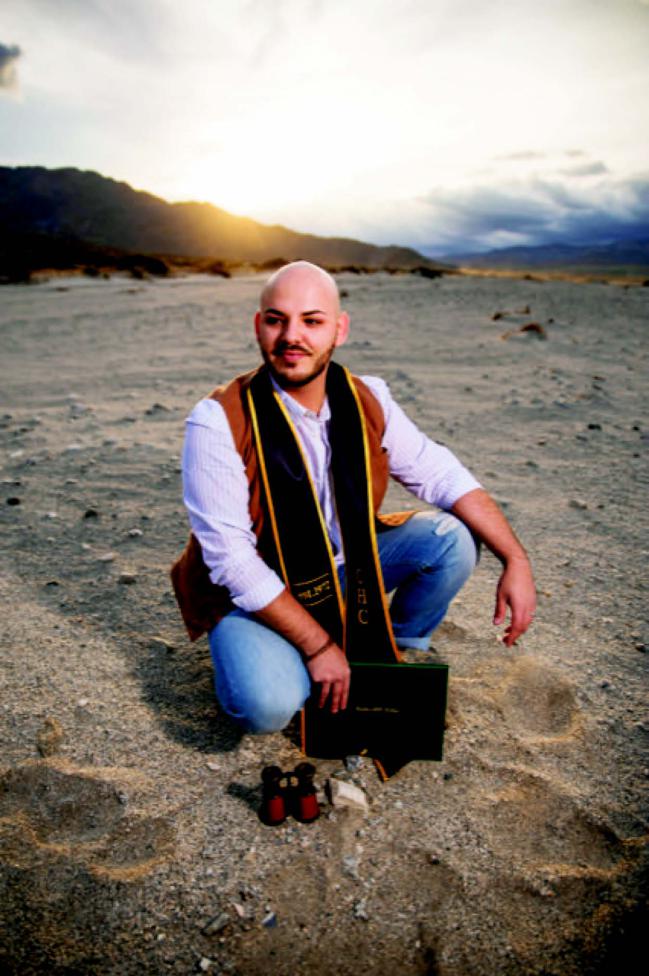 "The professors and counselors at Crafton Hills College were the first people ever, in my entire life, who saw value in ME!"
– Anthony Abate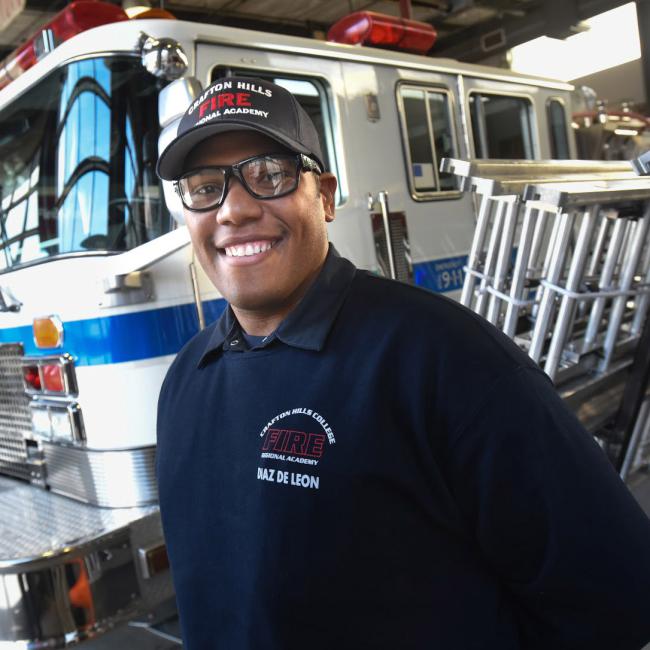 "My eyes welled up with tears and I knew my hard work was paying off."
– Emile Diaz De Leon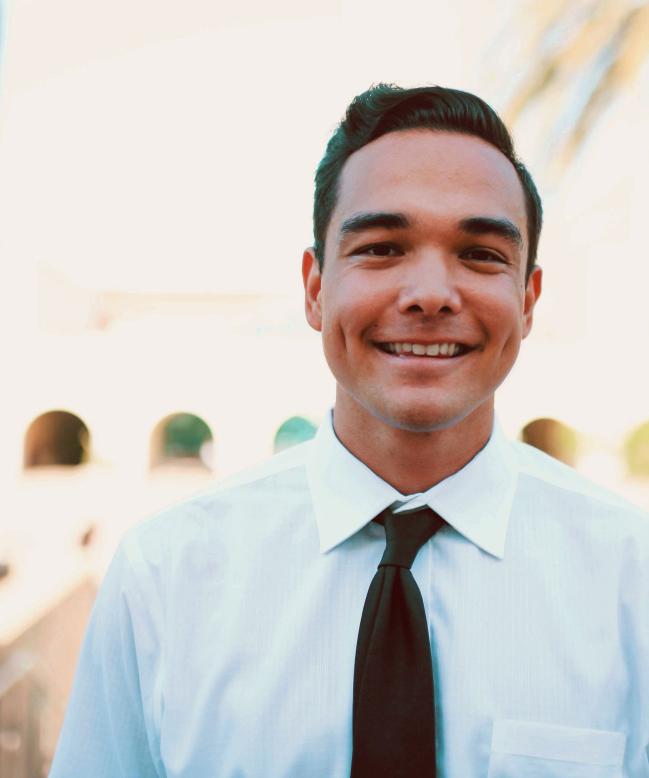 "I realized there is no limit to what a person can achieve, except for the limitations they place on themselves. "
– Cameron Lyons
Dr. Phong Nguyen: Paying it Forward


Fire Chief Mike Smith: Transform the Trajectory of Your Life


DREAMS ARE ACHIEVED
Many students lack self confidence when starting (or returning to) their college journeys. At Crafton, counselors and professors work individually with students, giving them the assurance and support needed to thrive in all circumstances.
BOUNDARIES ARE BROKEN
So many students are limited by their financial capacity to receive their desired education and obtain their dream occupation. When the Foundation provides the funding, there is nothing in the way to a successful future.
LIVES ARE CHANGED
The education, counseling and camaraderie that students receive at Crafton prepare them for a successful career while instilling a confidence to succeed.
Ways to Give
Recurring Gift/Monthly Installment
A recurring monthly gift is an easy, affordable way to ensure your support for Crafton Hills College. On a day of the month that you specify, a certain amount can be charged to your credit or debit card, dividing your gift over the course of the fiscal year. To sign up for a recurring monthly gift visit www.craftonhills.edu/endowment
Matching Gift
Double your donation. Please check with your employer
to see if they participate in a corporate matching gift
program.
Stock
If you are interested in making a gift of stock securities,
please contact Michelle Riggs at 909-389-3391.
Mail
Send your check payable to CHC Foundation,
11711 Sand Canyon Rd., Yucaipa, CA 92399
IRA RMDs & QCDs
Request a Charitable Distribution check to be sent
directly to CHC Foundation from your IRA or make
a gift from your estate bequest, charitable gift annuity,
life insurance policy, charitable remainder trust, etc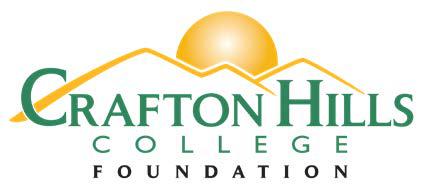 The Crafton Hills College Foundation is a 501(c)3 organization and all donations are tax deductible to the full extent of the current tax laws. Please discuss with your accountant or tax preparer for more information. Tax ID is 23-7314077