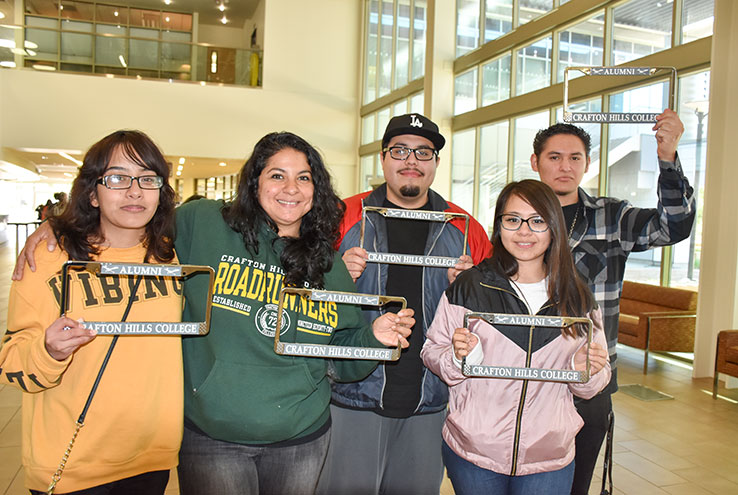 Crafton Hills College Alumni Association
The Crafton Hills College Alumni Association serves to preserve and promote the relationships between CHC and our alumni. To build a bridge between the college and the community. Through its various services and programs, the Association represents alumni, the College, and the Foundation in the quest to Enhance Educational Excellence.
Resources for Alumni
Contact the Alumni Relations Office 909-389-3391 or alumni@craftonhills.edu for additional information.
Spotlight on Alumni
A Foundation to Build Upon
Ron Janssen
Fire Chief, Yucaipa Fire and Paramedic Department
As a child, I knew I wanted to become a firefighter when I grew up. Shortly after I graduated Yucaipa High School in 1992, I became a volunteer firefighter with CDF at the Calimesa Fire Station. I began working as a seasonal firefighter with the United States Forest Service in 1995. While off season I was attending Crafton Hills College taking entry level fire classes in 1995 and 1996 preparing for a career in the fire service.
Ron Janssen's Story
Valuing Her Crafton Education
Lily (Mary) Barger
Class of 2001 AA Marketing
t's been almost 14 years since I graduated from Crafton, but I still value the education I received there.  I took business classes from professors who had spent years actually operating businesses, and putting the theories they were teaching to practical use.
Lily (Mary) Barger's Story
Inspired to Travel
Steven Barkdoll
AA Psychology 2002
In the summer of 2000, I had to take a morning math class at Crafton Hills. In this class I met a woman named Teresa Miller who I thought was the most interesting person I'd ever met. She had sold her car, quit her job, put most her worldly possessions in a storage facility and had left the comforts of Southern California to backpack around the world with her girlfriend. Teresa only had 2 outfits, a Eurorail pass and a carefree nature that I was deeply envious of.  Hearing these stories during class breaks every day demystified any fears of traveling. She inspired me to start traveling and encouraged me to take anthropology classes to learn more about the world. 
Steven Barkdoll's Story