Welcome to the Crafton Hills College Classified Senate
The Classified Senate promotes the voice of classified professionals on non-collective bargaining issues and provides the President of the college with recommendations and views on matters affecting classified professionals and the conduct, welfare, and growth of the college.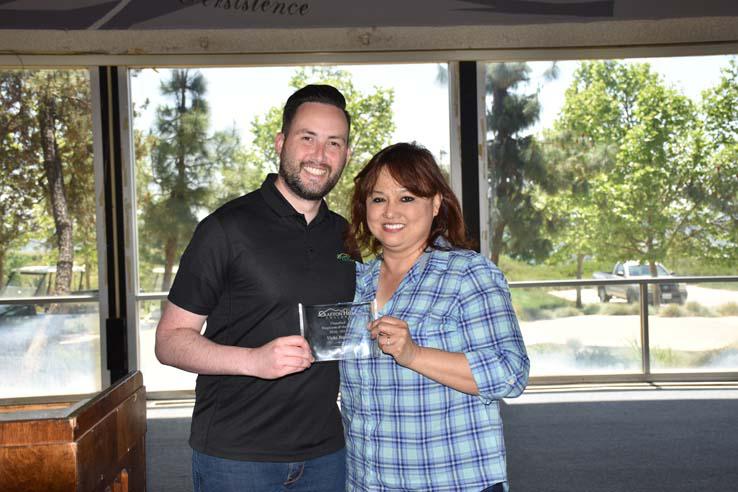 Senate President Ben Gamboa awards Vicki Barra with 2017 Classified Professional of the Year.
Elected Senate Leadership
The officers below serve during the 2018-2020 academic terms:
2019-2020 Meeting Dates
The Classified Senate meets twice a month on the second and fourth Fridays from 2pm to 3:30pm and 3pm to 4pm respectively, unless otherwise noted. All permanent classified and confidential staff at Crafton Hills College are voting members, and everyone is invited to attend our open meetings.
Full Meeting
2nd Friday of the Month
2-3:30 pm
October 9th, 2020
November 12th, 2020
December 11th, 2020
January 8th, 2021
February 12th, 2021
March 12th, 2021
April 9th, 2021
May 14th, 2021
Report Meeting
4th Friday of the Month
3-4 pm
September 25th, 2020
October 23rd, 2020

November 27th, 2020

Holiday

December 25th, 2020

Holiday
January 22nd, 2021
February 26th, 2021
March 26th, 2021
April 23rd, 2021
May 28th, 2021