Technical Requirements:
Chrome internet browser
Any desktop or laptop/tablet with a camera (preferred method)
OR smartphone device (iOS Apple devices require download of the ConexED App)
During COVID-19 students will be able to make an appointment to meet with a counselor during our hours online. See calendar below for online transfer counseling days/times.
Monday and Thursday - 9 a.m. - Noon and 1 - 4 p.m.
Tuesday and Wednesday - 10 a.m. - 1 p.m. and 2 p.m. - 5 p.m.
Friday - 11 a.m. - 2 p.m.
Please review prior to your appointment.

Prepping for your appointment (pdf)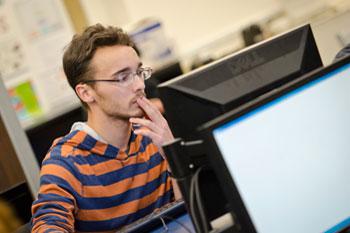 Online Drop-In Transfer assistance is available for the following needs:
General questions for students with 30+ units who are preparing for transfer in-state or out-of-state or who are looking for online programs
Questions regarding the transfer process (ex. am I ready to apply? when & where do I apply?, etc.)
Quick questions about the applications for admission to the universities
Academic Renewal and how it could help me improve my GPA for transfer
I've applied for transfer but I'm not sure what to do next
I applied but I'm falling at least one class. How will this affect me?
I've applied but haven't heard back from the universities
I was denied, what are my options?
I was admitted, what's next?
How do I read my financial aid award letter from the universities that have accepted me?
I'm waitlisted, what does that mean and what do I have to do?
During online counseling peak times, the following services may require a 30 minute or one full hour appointment:

Review or update of a previously drafted Student Education Plan (SEP)
Preliminary (unofficial) transcript evaluation of external coursework or coursework completed at another institution
Online Transfer appointments are available for students with 30+ transferable units completed:
PLEASE NOTE: A Crafton Hills College Student ID# is required in order to schedule an appointment with an online counselor. To obtain a Student ID#, please apply to Crafton Hills College prior to scheduling an appointment.
Assistance with the supplemental applications for transfer (ex. Long Beach State, Berkeley, etc)
Help with completing the appeal after being denied admission to the university
Students who attended another college outside of Crafton and San Bernardino Valley College. This will be a preliminary (unofficial) transcript evaluation of external coursework or coursework completed at another institution - may require 30 minutes to one full hour appointment
Student Education Plan (SEP) - requires one full hour appointment
Review or update of a previously drafted Student Educational Plan (SEP) - may require 30 minutes to one full hour appointment
Am I ready to apply for transfer may require 30 minutes to one full hour appointment
Students applying to performing arts majors where an audition, monologue or portfolio is required.
Students applying to UC's Transfer Admission Guarantee program
Students wishing to transfer to a university outside of the United States of America