Emergency Medical Technician Certificate
Certificate Information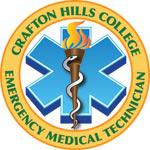 The objective of this certificate is to train students to perform basic life support in the pre-hospital setting. Successful completion of the certificate identifies the student has met the educational requirements as an Emergency Medical Technician. The certificate prepares students to take the National Registry examinations necessary for state certification.
Completion of the certificate program will prepare you for entry-level employment as an Emergency Medical Technician or an Emergency Department Technician. You will also be eligible for the national rescuer EMT basic exam, leading to employment in private medical or ambulance services, fire departments and hospitals where lifesaving skills are required.
State certification is required to work as an EMT.
National Exam Pass Rates (pdf)
Past Degree/Program Requirements
Course Offerings
Browse Classes
Please see the College Catalog for additional information and requirements.