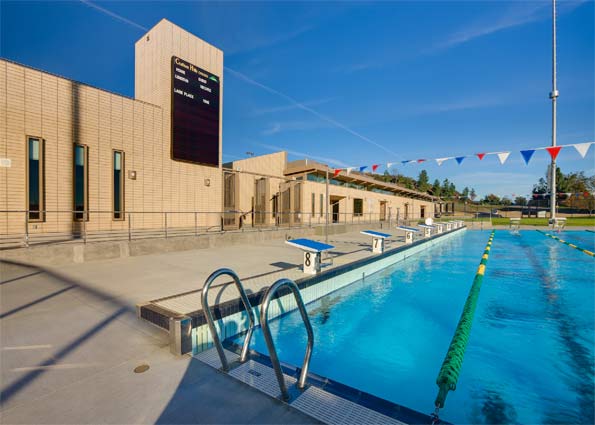 The Crafton Hills College Aquatics Center is available for limited rental times when not already in use to groups/organizations. Below are the "fair rental value" rates that apply to for-profit organizations. For certain non-profit groups a reduced rental rate is available. Groups who wish to rent the pool must provide proper insurance documents.
For more information please contact Heather Chittenden, hchittenden@craftonhills.edu or 909-389-3605.
Exclusive Pool Use
Hourly
$150.00
Lane Rental (non-exclusive pool use)
Short Course
$10.00
Long Course
$20.00
Water Polo Course
$75.00
Water Polo Course w/ equipment
$100.00
Lifeguards (if needed) 1 lifeguard / 25 swimmers
Lifeguard (Hourly Rate)
$20.00
Use of the pool without a Crafton Hills lifeguard will require proof of one of the following:
Carded Coach
Red Cross Lifeguard Certification (rental group staff)
Certain non-profit organizations may pay a lower direct cost rate.
For all inquiries, please contact Heather Chittenden at 909-389-3605 or hchittenden@craftonhills.edu.