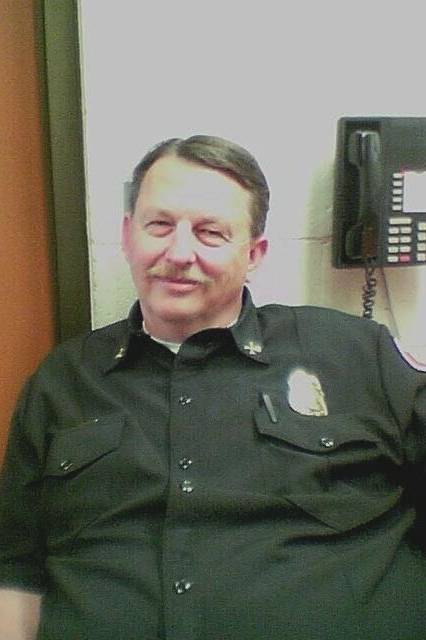 —One of Our Very First Paramedics!
Retired Battalion Chief Michael Peel started his long career in public service with the City of Rialto Fire Department in 1975 when he began working as a firefighter. As a provider of EMS transportation, he knew that the emergency medical field was where he wanted to be. He became an EMT the following year and decided his next goal was to become a firefighter/paramedic. To accomplish his goal, he enrolled in the very first paramedic class Crafton Hills College offered in 1977.
Peel says classes were held around a firefighter's schedule back when the program began. "What was taught on Monday was repeated on Tuesday, and Wednesday's classes were repeated on Thursdays, and Friday's classes were only taught that day, with mandatory attendance. Occasionally we were required to attend Saturday sessions as well." shares Peel.
"We had numerous exceptional students in the class, I finished #1 and received a commendation letter and a check for $50 from the staff for my accomplishments. After my certification, I immediately filled a position of firefighter/paramedic with the Rialto Fire Department." remembers Peel.
His connection with Crafton's paramedic program continued after completing the course. In 1980 Peel was doing preceptorship work for CHC at the Rialto Fire Dept and ran into a problem with how the field externship program was being administered. "I reported this problem to the administrator of the program, Mrs. Thomas. Her reply was If you have a better idea come work with us. This began my career as an EMS instructor for CHC. I acquired my Limited Services Lifetime Vocational Education Teaching Credential and over the next decade taught EMT-IA classes for CHC on a regular basis, both on and off campus throughout Southern California." stated Peel.
In addition to teaching Peel also wrote the EMT-IA final examination, a 250-question test that was adopted by the ICEMA certifying agency as the area standardized test for certification, recertification, and challenges. He was tasked to administer the test to all classes within the ICEMA 4-county region (San Bernardino, Riverside, Inyo, and Mono counties). As an affiliate faculty member Peel also assisted in paramedic didactic training, taught basic and advanced cardiac life support, and was a field preceptor liaison for the program. As a representative of Crafton Hills College EMS department Peel served on the American Heart Association Board of Directors for San Bernardino County for several years. In 1987 he was awarded CHC's Paramedic Preceptor of the Year award and in 1989 presented with CHC Instructor of the Year award, as well as numerous certificates of appreciation for assistance in the EMS program.
Peel later returned to Crafton Hills College as a student once again and graduated in June 2002 with dual associate of science degrees in Fire Technology and Emergency Medical Services. He credits CHC with a learning environment that is beneficial to the community adding that the faculty was what he liked most. "My association with Crafton Hills College, both as a student and a faculty member, inspired me to further my career as a firefighter." states Peel.
During the 34 years Peel served on the City of Rialto Fire Department he became a state-certified Master Fire Instructor, Hazardous Materials Specialist, Fire Investigator I, training officer for the fire department, as well as the president of the San Bernardino County Fire Training Officers Association from 2004-2008.
Upon retirement in 2009 Peel accepted an assignment to teach Fire Technology, Wildland Firefighting, and Emergency Medical Services with the ROP training program at Serrano High School in Phelan Ca. Today Peel and his wife are enjoying a full retirement.