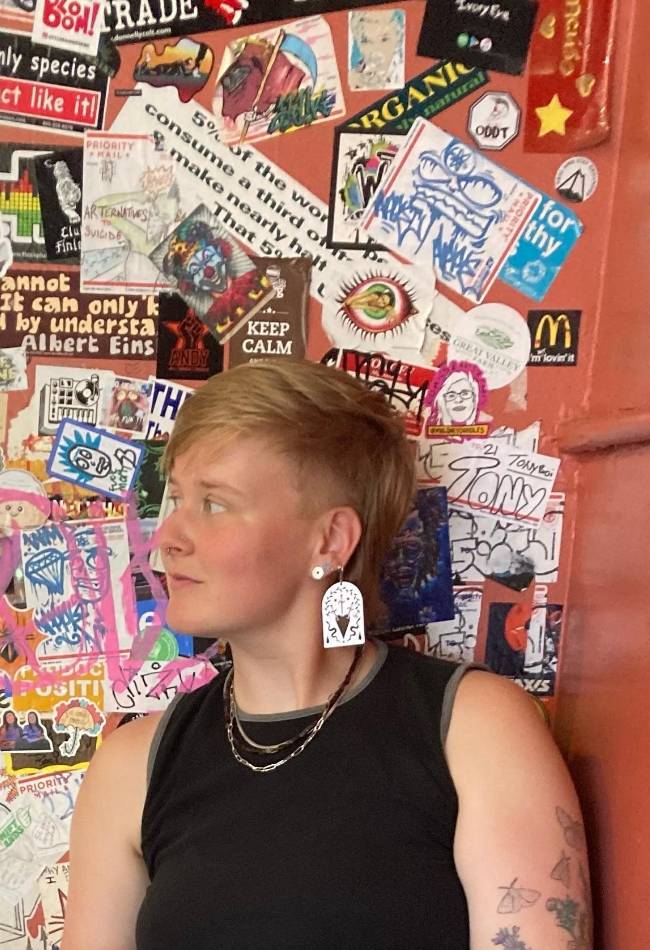 —Crafton Student turned Yale Student
Kaylia Carroll grew up with parents who struggled with substance abuse and housing instability, which led to her experiencing homelessness. After connecting with YouthHope, a local non-profit organization the supports homeless youth, Kaylia was able to enroll at a local continuation high school and receive a diploma. She continued her education at Crafton Hills College. Among her early classes was a philosophy class that she loved, and which started her thinking critically about issues she herself had faced and wanted to advocate for: unhoused populations, LGBTQ populations, and those who use substances.
After successful completing about half of the credits required for graduation at Crafton, Kaylia connected with the College Honors Institute. Her first Honors class was Biological Anthropology. Talking to career counselors and spending time in the Honors lounge helped her to forge a path to accomplish her next steps in her educational journey. In her last two semesters at Crafton, she completed all the requirements for the Honors program, graduating with a 3.7 GPA.
Kaylia was accepted by UC Berkeley for transfer, where she initially majored in philosophy but then changed her major to anthropology. While there, she worked in a lab apprenticeship and got involved in the community, volunteering in several local organizations, particularly those focused on "harm reduction" (a range of public health policies and actions designed to lessen the negative social and/or physical consequences associated with substance use). She wrote a paper on how media portrays the unhoused community and how these portrayals influence policies that are harmful to unhoused individuals, which influenced her desire to go into public health.
Kaylia is now in her second year in the Master of Public Health program at Yale University. Her focus is in the Social and Behavioral Sciences with a concentration in US Health Justice. She is currently working on research into the intersection of the unhoused, those who participate in sex work, LGBTQ, and substance user populations. She plans to return to the Bay Area in California, where she would like to be involved in public health research.