Crafton Hills College Brand Identity Standards
As Crafton Hills College celebrates its first 50 years serving Inland Southern California, we are embracing a new visual identity system.
Crafton Hills College Brand Guide Book
Each element has been designed to project Crafton Hills College with sophistication and clarity.
When followed correctly this identity system expresses a sense of organizational integrity and purpose, better positioning Crafton Hills College as a community and educational leader in the region.
Crafton Hills College Logos

Primary Crafton Hills College Logo
The primary identity for the Crafton Hills College is a clean and straightforward logo consisting of the hills surrounding the college displayed in gold above the name of the college to form a cohesive brand. Download Primary Logo
Secondary Crafton Hills College Logo
This is a compact version of the logo. Because of the horizontal nature of the Primary Logo this submark can be used in tight places that would otherwise compromise the legibility of the logo. This submark is great for internal designs where people are familiar with the brand, on the app or other digital applications. Download Secondary Logo
Word Mark
The Word Mark can be used in one color and when it needs to read clearly in the design. The lack of the "hills" makes this submark a clean and legible option, especially when shown in other colors. Download Word Mark
Alternative Mark
This submark is made to be very versatile. It can be used in areas where it will appear with the Primary Logo without feeling repetitive. It can be used with blending option making it a great option to be used as sub graphic or seal. Download Alternative Mark.
In addition, there are variations of the Alternative Mark that make use of the tagline in different languages.

CHC Roadrunners Collegiate Logo
The CHC "collegiate" logo is designed as a secondary logo for promotional use, not official college
communications. It may be used on apparel and other promotional items. Download Collegiate Logo Variants

Roadrunners Mark
The CHC "Roadrunners" logo is designed as a secondary logo for promotional use, not official college
communications. It may be used on apparel and other promotional items. Download Roadrunners Word Mark Variants
Department Logos
We have created a template for department logos displaying the department name under the primary logo. Please contact Kristi Simonson at ksimonso@craftonhills.edu
Crafton Roadrunner Mascot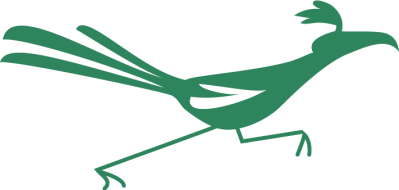 The primary mascot design for Crafton Hills College is a roadrunner in silhouette with a transparent wing. Download Roadrunner Mascot
Athletics Mascot and Logo Combinations
The CHC roadrunner athletics mascot is designed for use with the Crafton Hills athletics program materials and merchandise. Download Athletics Mascot and Logos
Email Signature
Crafton has created a Signature Generator to help you create an email signature consistent with the Crafton brand.

Virtual Backgrounds
Professional, Crafton Hills College-themed virtual backgrounds are available for download to use with Zoom and other video conferencing platforms. Click each for the full-size image.
Black History Month
Hispanic Heritage Month
Women's History Month
GayPril
PowerPoint Template
Use this template to create professional presentations representing Crafton Hills College, your department or your work. Widescreen (16x9). Click to download.
Print & Digital Colors
Colors are an essential element for the San Bernardino Community College District identity. This palette provides a foundation for color consistency across diverse types of media.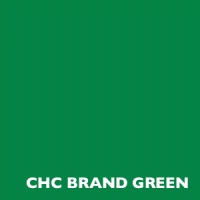 CHC GREEN
PMS 348
CMYK: 100c 0m 85y 25k
RGB: 0r 131g 69b
Hex: #008345

DARK GRAY
PANTONE 7545
CMYK: 23c 2m 0y 63k
RGB: 65r 83g 100b
Hex: #415364
Accent Color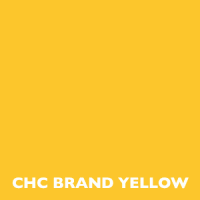 CHC YELLOW
PANTONE 123
CMYK: 0c 24m 94y 0k
RGB: 255r 198g 41b
Hex: #FFC629
Pantone Colors
An acronym for Pantone Matching System®, this color system is also often referred to as "spot" colors. This color system is for print jobs when an exact color match of yellow is necessary.
CMYK Colors for Printing
CMYK (or "process") refers to the 4 ink colors that are used to create every other color of the rainbow. Those colors are cyan (C), magenta (M), yellow (Y) and black (K). This is the colors system used for print pieces, and both solid colors and photographs should be converted to CMYK color for printing.
RGB Colors for Web
RGB (red, green, blue) refers to colors used on screen only (web, phone, video, etc.). Photos and solid colors should be in RGB when intended for on-screen viewing.
HEX Colors for Web
Hex refers to the hexadecimal number assigned to solid colors for use on the web. Hex formulas will appear as #xxxxxx.
Typography
Written communications are an essential tool in the Crafton Hills College identity. Consistent typography plays a significant role in achieving this goal.
Primary Typeface
Gill Sans is used as the primary typeface throughout the branding program to create a consistent look and feel, while Jaeger Daily News is used for some headline or accent text.
Secondary Typeface
In the event that Gill Sans is not available Arial is a valid substitute for web, email, business letters, presentations and/or mailing labels.