2020 Crafton Hills College ACCJC Visiting Team Bios
Tim Karas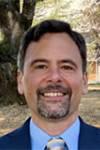 Tim Karas has spent the last two decades working in California Community College. He currently serves as Superintendent/President Mendocino-Lake Community College District. Prior positions have included President of College of Alameda. Prior positions held have been Vice-President of Instruction at College of Alameda, Dean of Liberal Studies and Language Arts at Mission College, and tenured faculty member at College of San Mateo.
Dr. Karas' higher educational journey receiving an Associate Degree from West Valley College. His education continued with a Bachelor of Arts in Geography from Humboldt State University and a Masters in Library and Information Science from San Jose State University. He completed his doctoral studies in the field of Educational Leadership at Fielding Graduate University in 2017.
Minerva Flores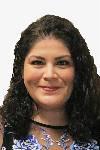 Minerva Flores is the Director of Institutional Effectiveness, Research, Equity and Grants at Mendocino College and has worked at the college for 15 years. Prior to working in Research Minerva Flores worked with federal grant programs that focused on migrant and seasonal farm working students and adults (College Assistance Migrant Program and High School Equivalency Program) at the community college and university level.
She has also worked with the Mexican Consulate in securing funds for Mendocino College, for Mexican nationals living in the exterior and pursuing a college or high school education. She has also worked with the Center for Urban Education in the design and analysis of community college equity plans as well as measuring equity achievement gaps with an anti-racist lens.
She has two bachelor's degrees from the University of California Davis in International Relations with a focus in cultural anthropology and Spanish with an emphasis on linguistics and medieval Spanish literature. She also holds a master's degree from Sonoma State University in Educational Technology with an Emphasis in Adult Education.
P. Jayne Bopp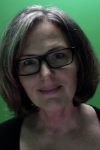 P. Jayne Bopp holds a bachelor's in religious studies from Arizona State University and, a master's in public health, a master's in sociology, and an advanced certificate in women's studies from the University of Hawaiʻi. She was a Peace Corps volunteer in Mauritania and did HIV/AIDS work for over a decade. Jayne has worked in Student Services at the University of Hawaiʻi on a federal violence prevention grant and at Windward Community College on a Title III grant to increase Native Hawaiian access to education.
Today, Jayne is an Associate Professor of Sociology and Women's Studies, the Accreditation Liaison Officer and Interim Coordinator for the Office of Planning, Policy & Assessment at Leeward Community College. Raised on the windward side of Oʻahu, Jayne is married, a grandmother, and enjoys hiking, yoga, her pets and hanging out with family.
Dr. Theresa Fleischer Rowland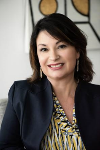 Dr. Theresa Fleischer Rowland serves as the Vice Chancellor – Educational Services and Student Success with the Chabot-Las Positas Community College District since 2019.
Dr. Fleischer Rowland began her career as a K12 teacher, and after a master's program joined the counseling faculty at San Diego Mesa and City Colleges. Her community college work continued at Pasadena City College (adjunct Counselor), Long Beach City College (Assistant Director), and both Foothill and De Anza Colleges (District Dean, Vice-President). She worked for six years with the Foundation for California Community Colleges/Career Ladders Project (Senior Director) improving policy and practice through large-scale funded initiatives. Prior to joining the CLPCCD, she served as Associate Vice Chancellor, Instruction at City College of San Francisco for four years.
Dr. Fleischer Rowland holds a doctorate in Educational Leadership, a master's degree in Counselor Education, and a bachelor's degree in Education.
Scott A. Lukas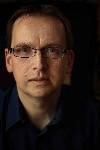 Scott A. Lukas is Faculty Chair of Teaching and Learning at Lake Tahoe Community College and has taught Anthropology & Sociology for over 25 years. He has been recognized with the national McGraw-Hill Award for Excellence in Undergraduate Teaching of Anthropology by the American Anthropological Association and the California Hayward Award for Excellence in Education.
He is a former member of the Executive Committee of the Academic Senate for California Community Colleges.
Maryanne Mills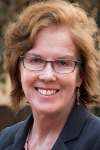 Maryanne Mills is the Instruction and Outreach Librarian at West Valley College in Saratoga, CA. She has held that position for 15 years. She has served as the department chair of the Library on a rotating basis. Her institutional responsibilities include serving on the Academic Senate, the Distance Education Committee, the Student Services Council, The College Council and the Facilities and Safety Committee. During her sabbatical year, 2018-2019, she completed the Online Network of Educators Certificate in Advanced Certificate in Online Teaching Principles, developed an open access Canvas Commons Course on information literacy, and earned the Creative Commons Certificate for Librarians.
She is an active member of the American Library Association and the Association of College and Research Libraries.
Dr. Paul Murphy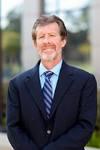 Dr. Murphy is the Vice President of Institutional Effectiveness and Accreditation Liaison Officer at Allan Hancock College. The team visit to Crafton Hills will be his twelfth initial accreditation visit. He served as the lead on standards I and IIA on his college's recent self-evaluation and the lead on standard IV for the previous self-evaluation. Dr. Murphy has over 30 years of experience in higher education participating in various faculty and administrative roles in the UC, CSU, and Community College systems in California.
Prior to his current position, Dr. Murphy served as a dean and interim vice president of instruction over a ten year period. During that time he wrote and managed numerous grants, including a Department of Education STEM and Articulation Grant and a National Institutes of Health, Bridges to the Baccalaureate Grant. Prior to his role as dean, Dr. Murphy created the office of institutional research at Allan Hancock College. Dr. Murphy earned a Ph.D. in economics from UC Santa Barbara and continues to teach one economics course each semester.
Ms. Chedva Weingart

Ms. Chedva Weingart lives in Southern California and has lived in the LA area for most of her life.
She is an active C.P.A and attend 80 hours or more of continuing education as required on bi-annual basis.
In the beginning of her career, she worked at Arthur Andersen and Co (at that time one of the big 8 firms) then worked in a local firm, and was in public accounting for 8 years. She then went into private industry as a controller and was promoted to CFO.
Ms. Chedva Weingart then moved to working in community colleges and have been in finance/business/fiscal in community colleges since 1999 and have moved up from accounting supervisor to Executive Director of Fiscal Services. She loves her job and working at community colleges.