Krysten Audibert Named Director of Crafton Hill's College's New MESA Program
Publish Date: Aug. 30, 2023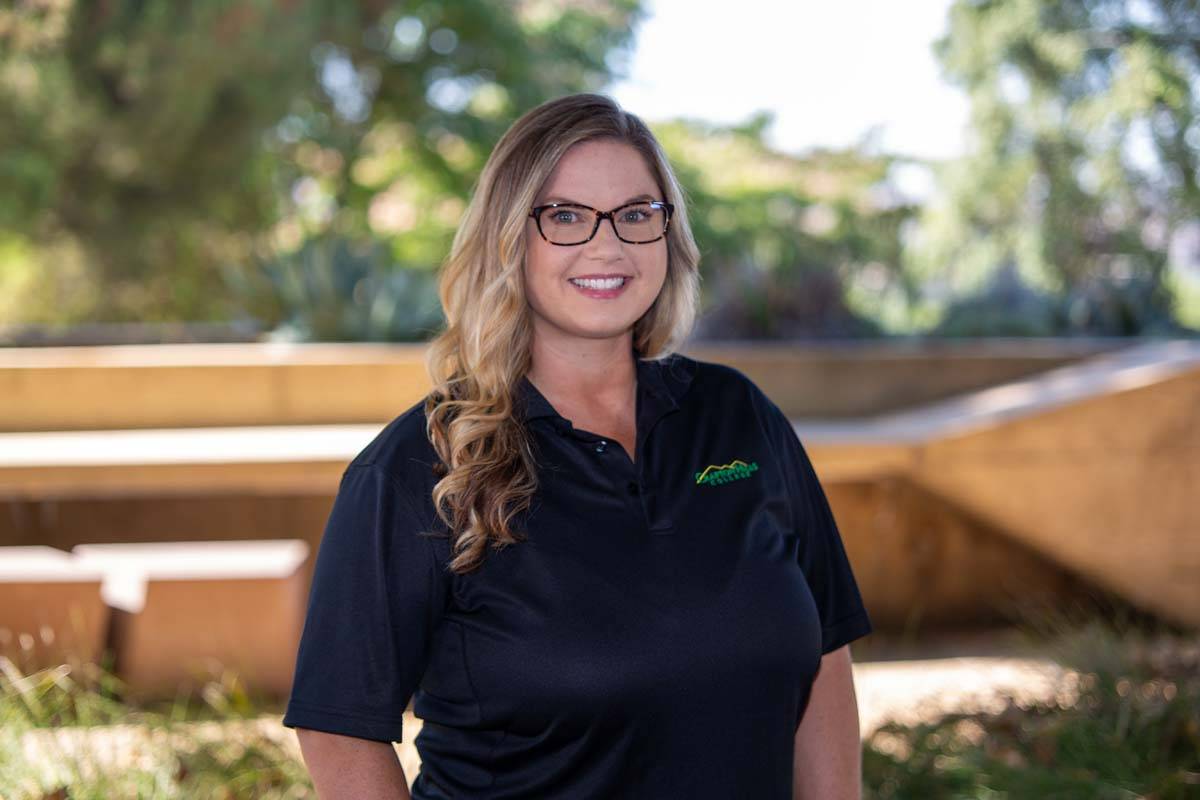 Crafton Hills College recently initiated an exciting new program, launching the long-awaited Mathematics Engineering Science Achievement Program and hiring Krysten Audibert to lead it.
The program – better known by its acronym MESA – provides student-based resources to educationally disadvantaged students seeking degrees in math-based subject areas . MESA will be a component of the Crafton STEM Center, an on-campus science, technology, engineering, and mathematics student support resource with a mission to help Roadrunners "thrive academically, encourage curiosity and build community."
Said Audibert, "My hope is that the MESA program truly integrates into the culture and infrastructure here at Crafton Hills College. We already have such wonderful support services on campus, but this is an opportunity to advance equity and success for students in STEM."
Audibert's passion for STEM education and the community college system made for a great pairing when Crafton officials were seeking a director for MESA, which is funded through the California Community College Chancellor's Office. The 31-year-old Rancho Cucamonga resident spent years in STEM-based classrooms during her time as a student at Alta Loma High School and Cal Poly Pomona, where she obtained a bachelor's in integrated education with a concentration in biological sciences and a master's in biological sciences. In the fall, she plans to begin a doctorate in a Leadership for Educational Justice program at the University of Redlands.
Audibert comes to Crafton from the Chaffey College Foundation, a nonprofit dedicated to raising money for students to successfully obtain a college degree. Audibert said Crafton's mission and values resonated with her, calling her new post at CHC an ideal fit.
"I was ready to take on something in a larger capacity," she explained. "STEM education has been something I have been really passionate about and [becoming director of MESA] is an ideal position for me to transition into something new and start fresh in a new community, with new students, new colleagues, and a new opportunity."
Audibert has a list of goals she wishes to accomplish in the program's first years, including building upon undergraduate research opportunities, growing and developing relationships with local businesses to allow for student-based hands-on work and research experience, and helping to guide students to develop or discover a passion for higher education in whichever capacity they choose.
"Programs like MESA are vital to the Crafton Hills community because they provide support and opportunity to students who need it the most," she said. "Ultimately, we want our students to be successful in their pathway beyond Crafton, whether that be transferring to a four-year institution or entering the workforce.
"Programs like MESA expose students to resources that can help transform dreams into reality and combat the disproportionate racial and ethnic representation in STEM, which does not currently reflect that of the national population," Audibert continued. "This is how we make steps to closing equity gaps, improving outcomes, and providing students with a transformative experience here at Crafton and beyond."
To learn more about the MESA Program at CHC visit: craftonhills.edu/MESA