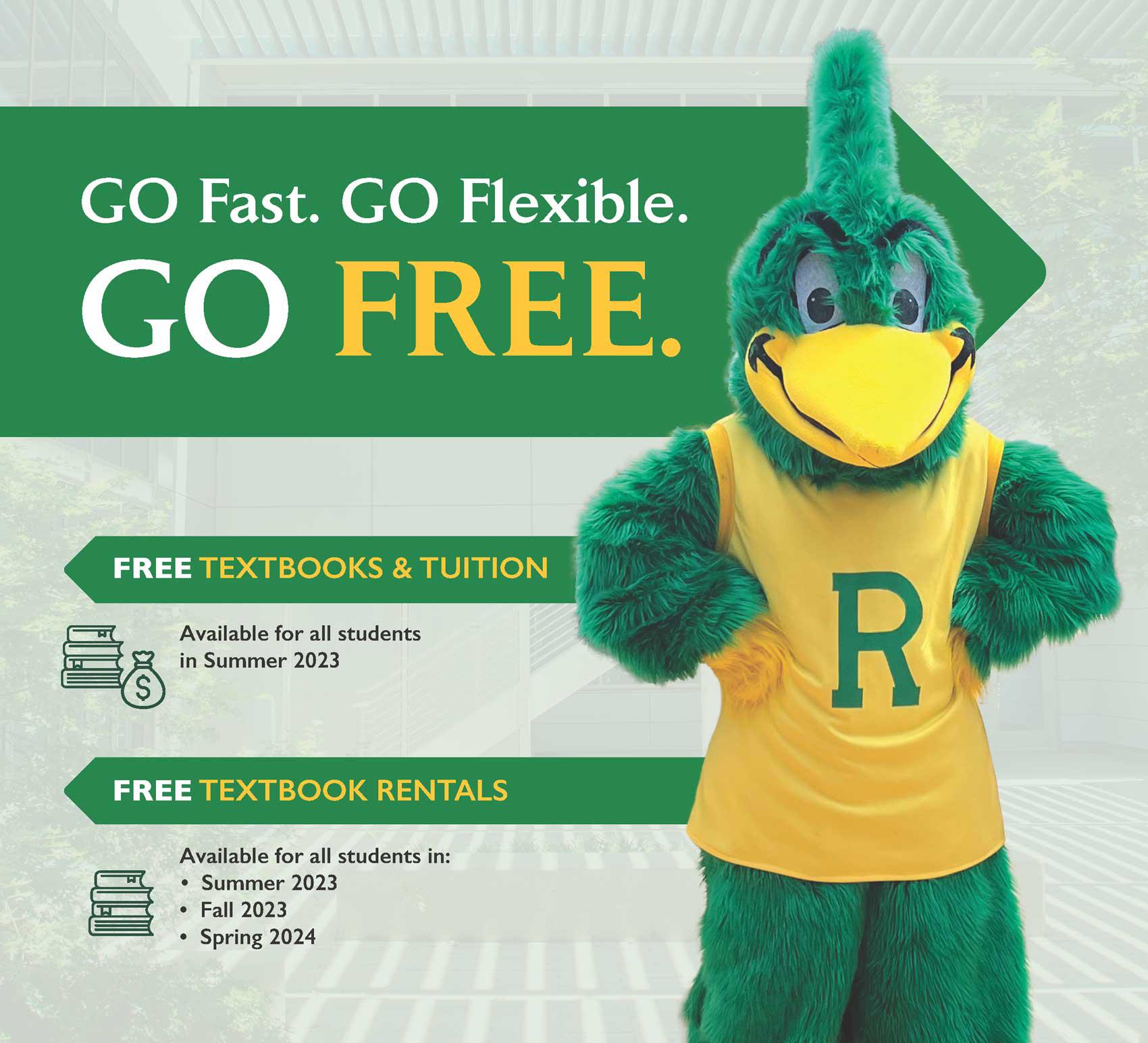 TO TAKE ADVANTAGE OF THESE OPPORTUNITIES:
If you are registered for Summer 2023 you will receive FREE textbook rentals and tuition.
If you are registered for Fall 2023 or Spring 2024 you will receive FREE textbook rentals (tuition not covered).

It's the SUMMER of FREE TUITION AND Rental Access to Books!

This summer, you can save money and focus on learning without worrying about paying tuition or buying your textbooks for class. Crafton Hills College is providing all students with free tuition, please note students are still responsible for student fees. Rental access to textbooks plus course materials for summer 2023 will also be available to all students!
Simply register for your classes and your tuition fees will automatically be deducted from your account. Students are responsible for student fees.
Students Fees are listed below:
Student Center Fee: $1.00 per semester unit with a maximum of $10.00
Student Representation Fee: $2.00
Health Fee: Summer - $18.50 per semester.
Accident Insurance Fee: $1.50 per semester.
Student Transportation Fee:
Students enrolled in six (6) or more units (district wide) - $6.00 per semester.
Students enrolled in less than six (6) units (district wide) - $5.00 per semester.
All Non-California Resident Applicants- Capital Outlay - $33.00 per unit
All students who register at Crafton Hills College for Summer 2023.
Only for Summer 2023. Classes start May 30, June 12, and July 3.
No, however you are strongly encouraged to apply. Many students are eligible for additional grants and scholarships.
Fill out the FAFSA , or if you are an undocumented student, fill out the Dream Act Application.
No. Parking is free for all students this summer.
Tuition = Enrollment Fees: $46.00 per unit or Non-Resident/international Tuition: $332.00 per semester unit.