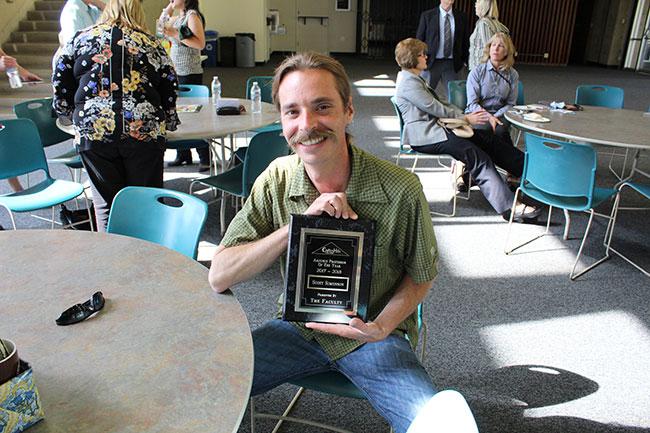 It is a Monday afternoon and applause rings out of Scott Simonson's classroom.
Students inside are taking turns tickling the ivories as part of a final exam that requires Simonson's full attention.
As his class ends, he takes a few minutes to interact with students who stayed behind, including one who asks the adjunct professor of music at Crafton Hills College for a piece of advice when it comes to taking on a gig or two.
For five years, Simonson has taken the same approach to each class he leads because while music can be serious at times, he also wants to make sure his students are having fun while perfecting their craft.
"There's two sides to music," he explains, "and if one is not fun, then why are you doing it?"
Simonson considers himself to be the captain of the ship whose sole job is to help students discover a bigger picture.
Class time and practicing pieces throughout a semester is one way to do that. Playing in front of an audience is another, he said.
Music has been a part of Simonson's life since he was a young boy when he began taking piano lessons at the age of 8.
It was while attending classes at Crafton that he discovered a liking to teaching and began pursuing the idea while working toward his bachelor's in music technology and composition at California State University, San Bernardino and later his master's in music composition at the University of Redlands.
Today, his work in the classroom comes organically as Simonson considers himself to be someone who enjoys helping people.
Like others in the profession, Simonson does not work for the accolades. But when he was named one of three CHC Professors of the Year for the 2017-18 school year, it took a few minutes to process it.
"The plaque says it is from the faculty, which is super cool because it tells me I am doing something right in someone's eyes," he said. "I'm very flattered, but now I want to stay the course and continue what I'm doing.
"I'm like, 'I'm here for you. Use me.'"