News
Crafton Hills College to Add Cross Country Teams
The rolling hills around Crafton Hills College in Yucaipa will soon transform into the field of play for new Cross Country teams that will compete in the California Community College District Athletic Association.
Josh Estrada, 29, is the new head coach for the sport that will fully inhabit the school mascot: Ryker the Roadrunner.
"This is a brand new team," he said. "We are recruiting both women and men and we are starting from ground zero." He has a year to recruit and train a team with competition starting in August, 2022. Cross Country will be the third competitive sport for Crafton Hills College, joining swimming and water polo.
Women's Cross Country
Redlands Invitational
8am
Redlands, CA
Women's Cross Country
SoCal Regional Preview
8 a.m.
Long Beach, CA
Women's Cross Country
Coach Downey XC Classic
8 a.m.
San Diego, CA
Women's Cross Country
Chaffey Invitational
TBD
Rancho Cucamonga, CA
Women's Cross Country
Mt SAC
8 a.m.
Walnut, CA
Women's Cross Country
IEAC Championships
TBD
Norco, CA
Women's Cross Country
SoCal Regionals
TBD
El Monte, CA
Women's Cross Country
CCCAA State Championships
TBD
Clovis, CA
"
Coach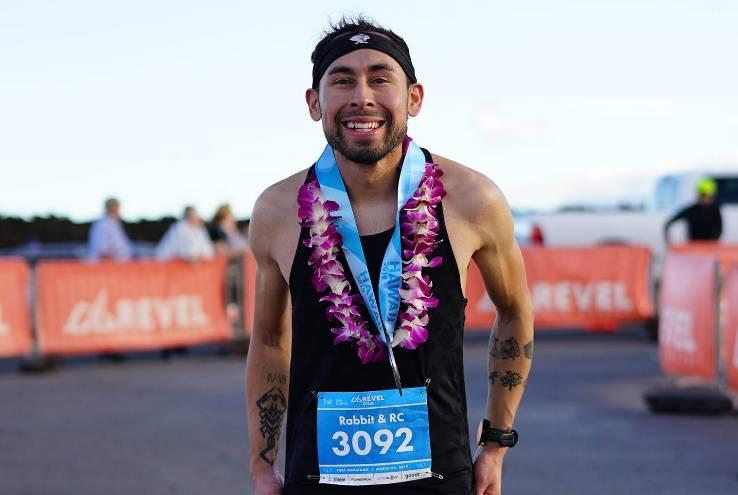 Q&A with Cross Country Head Coach Josh Estrada
QUESTION: TELL US ABOUT THE CHC CROSS COUNTRY PROGRAM. WHAT'S YOUR PHILOSOPHY, AND MOST IMPORTANT, WHAT TYPE OF STUDENT-ATHLETES ARE YOU LOOKING FOR?
COACH ESTRADA: For all our student-athletes on the team, I have a philosophy called "mastery atmosphere." The idea is to incorporate the athlete's individualistic abilities, personal characteristics, positive atmosphere, adapting to coaches, and thus empowerment to the entirety of the program. We are all looking to develop into something more than what we ourselves can perceive, to understand our potential as members of society, teammates, students, and competitors.
We want various types of athletes who are in pursuit of enjoyment with their community, supporters, and sport. If there are challenges or barriers, we want to be able to find the appropriate methodologies to overcome them off and on the road/track.
We are a new program but with over fifteen years of education and athletic experience, we know we can create something special. It is a modernized and adaptable program (an outline of the training program is already established). We have directly worked with the coaches the athletes are coming from and intend for an effective, smooth, and confident transition to CHC.
This team has an opportunity to establish the atmosphere and culture for future generations of student athletes. Being in a cross country program is for the unique, the passionate, the individual, and for the whole. It is such a unique sport and provides a strange sense of love/hate that we want to continue for a lifetime.
QUESTION: WHAT ARE YOUR GOALS FOR THE CHC PROGRAM?
COACH ESTRADA: As alluded to in the previous question, I anticipate having a highly successful program that can compete with well-established programs in the area and propel our student athletes to various forms of success. During this time of recruiting, I am hoping to accept a well-rounded set of student athletes and establish the pride of being a part of a brand new program. By 2022, I anticipate making a significant start and impact towards the future of the program. Specifically on the track/road. I will be coordinating with local schools and interested runners for a warm handoff from their current locations and into CHC. Off the field, I believe this time will allow for creating significant relationships in the community and reestablishing local comradery that was shared in my most recent coaching program.
As the new head coach for the men's and women's cross country team, during a pandemic, what has been your biggest challenge so far?
COACH ESTRADA: Prior to my position at CHC, I was the head coach for both cross country and track at Hillcrest High School in Riverside. When the pandemic first hit, although challenging, we managed and adapted well. I think we will do just fine at CHC. I feel confident that the lessons we've learned over the last 1.5 years will allow us to overcome this pandemic we are all facing. I think it's safe to say that we all want to return back to some normalcy and with the appropriate guidelines, we can overcome this.
QUESTION: HOW IMPORTANT ARE ACADEMICS AND HOW WILL YOU MAKE SURE THEY STAY ON TRACK FOR MATRICULATION?
COACH ESTRADA: As an athlete and recipient of multiple degrees/certifications, academics are extremely important. Our academics are long term and life long as equally as being physically active. In this setting, an athlete cannot participate unless they have their academics managed. Being a scholar athlete is a significant honor because it represents many capacities of an individual. Our student athletes will stay on track by implementing the multitude of resources they have available to assist in their academics. I will be sure to put our part to assisting their challenges and successes in academics. As coaches, we are also significant members of their support system, and so it should be reminded to them that we will keep them on track.
Students interested in the program can contact Coach Estrada at the following:
jestrada@craftonhills.edu | 909-801-4396
Roster
| No | First Name | Last Name | Position | Height | Year | HS City, State/High School |
| --- | --- | --- | --- | --- | --- | --- |
| 1 | Melissa | Hernandez | N/A | 5-1 | So. | Yucaipa High School/Yucaipa |
| 2 | Madeline | Wall | N/A | 5-6 | So. | Yucaipa High School/Yucaipa |
| 3 | Analeese | Wheeler | N/A | 5-1 | So. | Yucaipa High School/Yucaipa |
| 4 | Mackenzie | Johnson | N/A | 5-5 | Fr. | Chaparral High School/Temecula |
| 5 | Aaliyah | Lopez | N/A | 5-1 | Fr. | Yucaipa High School/Yucaipa |
| 6 | Riana | Ammons | N/A | 5-1 | Fr. | Yucaipa High School/Yucaipa |
| 7 | Dessire | Graciano | N/A | 5-5 | Fr. | San Andreas High School/Highland |
| 8 | Cinthia | Tamayo | N/A | 5-6 | Fr. | Banning High School/Banning |
| 9 | Ada | Morse | N/A | 5-0 | Fr. | Spruce Mountain Adult Education/Livermore Falls |
| 10 | Angelic | Cuevas-Lee | N/A | 4-11 | Fr. | Aquinas High School/San Bernardino |