Crafton Hills College offers a variety of both credit and non-credit courses for students to advance their education.
Non-Credit Programs
These courses can help students obtain the tools needed to succeed in the workplace or school. Non-credit courses are offered in various topics but they do not count towards a credit program. Anyone can enroll in non-credit courses since they are free.
Credit Courses
These courses count for college credit towards any certificate or associate degree programs including those for transfer. Students can create an educational plan to pursue a program of their choice.
Summer Bridge Program
This 5-week in-person program prepares students to succesfully transition from Adult School into College. Students will take a counseling course, participate in cultural experiences, and university tours.
Dual-Enrollment
Students have the ability to attend Crafton Hills College for free while completing their High School Diploma/ GED at a Adult School.
Workforce Preparation Certificate
Designed to provide students with workplace traits and skills to succeed in their jobs. Topics in the program focus on problem solving and cognitive skills, customer service, professionalism, and job search strategies including resume workshops and mock interviews.
Business Management Certificate
This certificate program will provide students a foundation for a career in the retail management field. The program covers purchasing, marketing, product displays, inventory control, customer relations and pricing.
"The Redlands Adult School is dedicated to improving the lives of our diverse student population by providing a quality, standars-based instructional program of 21st century skills. These skills, offered in a safe and supportive environment, will empower our students to develop and achieve academic, career, and personal goals in a complex, global society."
Programs
High School Diploma
High School Equivalency (GED/HiSET) Preparation
English as Second Language (ESL)

Beginner, Intermediate and Advance

Adult Basic Education (ABE)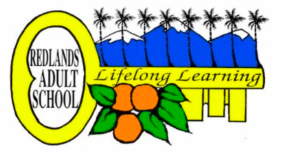 "We welcome all students who want to continue or resume their education. Our teachers, counselors and staff will work with you and guide you along the way".
Programs:
High School Diploma
National External Diploma Program (NEDP)
High School Equivalency (GED/HiSET) Preparation
English as Second Language (ESL)

Beginner, Intermediate and Advance

EL Civics/Citizenship Classes
Adult Basic Education (ABE)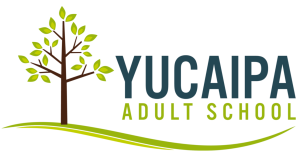 "Training students to be career ready, technically skilled and academically prepared by providing quality Career Technical Education".
Programs
Certified Nurse Assistant (CNA) - $2,899 (financial aid available)
Construction and Facilities Maintenance—FREE
Vehicle Maintenance Technician— $990 (financial aid available)
Visit us: CRY-ROP