CTE/Work Certification Programs for You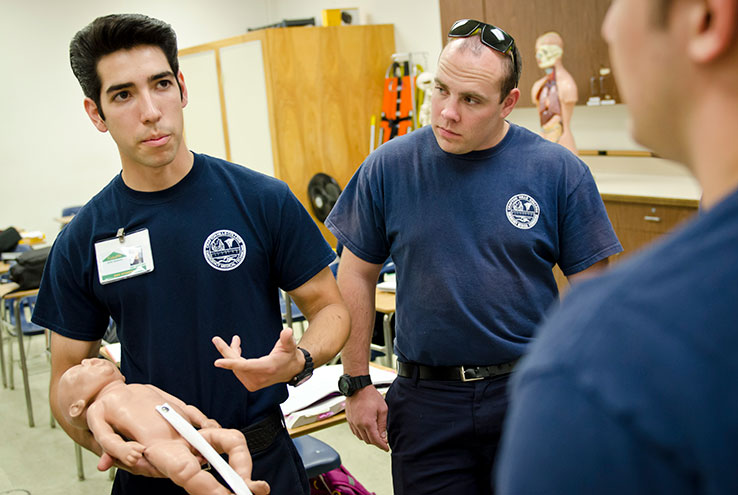 3 Steps to Successful Enrollment
The Placement Process is MANDATORY for ALL Students to be eligible to register for courses and is used to place students in college level Math and English. Access the Online Placement through your personal WebAdvisor account.

If you previously attended another college and completed Math & English coursework, you may be exempt/waived from completing the placement process. Please make an appointment with a Counselor.
Meet with a counselor to discuss college expectations and develop a Student Education Plan (SEP) based on your educational/career goals.
You can schedule an appointment by Stopping by in-person CCR (building 6)- 201 (Campus Map) or call us at 909-389-3366.
Check your registration date and register for classes via WebAdvisor. For information on how to register visit the Registration Walkthrough Video or the CHC Counseling web page.

Print your Registration Statement from WebAdvisor. This is your receipt/proof of enrollment and acts as your class schedule.
Please note that once your application has been processed you will be eligible to enroll at any of our colleges and do not need to submit a separate application for each college.
I've Been Admitted, Now What?
Student Accessibility Services (SAS) provides academic adjustments, auxiliary aids, and services to students with disabilities so they can participate fully in the college experience.
Veterans Resource Center provides assistance to veterans and their dependents that may be eligible for various veteran educational benefits and helps transition veterans from the military to civilian life within the academic environment.
Alternate Admissions
Are you a...?
CTE Programs
Capture the knowledge, experience and skills you need to teach in an early learning environment such as preschool, or pursue additional education to prepare to work in primary and intermediate grades.
Whether your career goal is to develop software or hardware, design or support information networks, analyze existing computer systems or discover new ways to improve their performance, our program will help prepare you to become a valuable job-ready IT communicator.
Learn how to use industry relevant computer software to develop designs that communicate ideas, inspire, inform, and captivate consumers.
Discover the knowledge and skills necessary to provide immediate vital medical care for incidents as varied as automobile accidents, heart attacks, drowning, childbirth, injuries and gunshot wounds.
Do you have a passion for teamwork and a commitment to public service in the control and prevention of fire, the handling of hazardous materials, investigation, rescue operations, security and safety? If so, the CHC Fire Academy is the program for you.
Work with physicians, radiologists and other health care professionals to prepare patients for examinations and X-rays.
Learn the information, skills and activities required to become a competent registered respiratory therapist.
Semester Dates