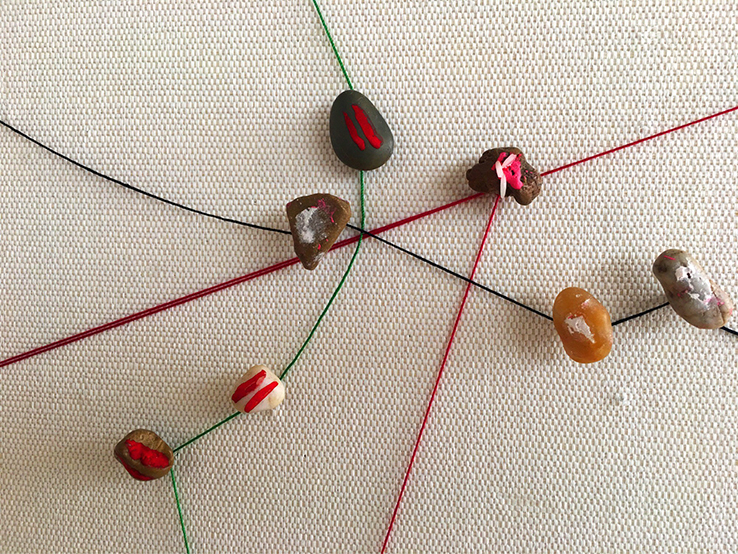 Art of Kalpana Vadnagara Featured in Art Gallery Aug. 9 - Sept. 7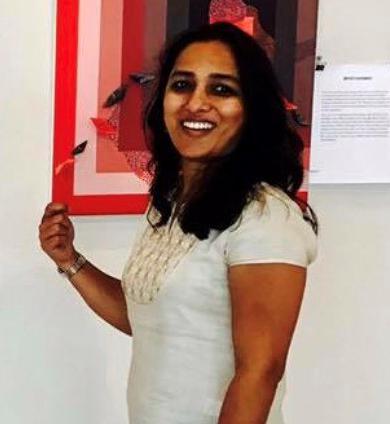 About Kalpana Vadnagara
Kalpana Vadnagara creates mixed media artworks, paintings with a conceptual approach. Ms. Vadnagara is a Math Graduate. For her, the math is not just about numbers, it is both abstract and poetic language that brings another layer of complexity into her artwork. Her paintings are the expression of all the complex interactions of her culture, her childhood memories to the adulthood in India as a young woman, mother, scientist, artist, and later as an immigrant.
Kalpana has since moved to the United States where she currently lives and works. She continued her art practice through art organization and art school. She is currently pursuing a degree in Master's in Fine Arts in the Oregon College of Art and Craft, Portland, OR.
Artist Statement
I do not practice many Hindu traditional rituals, but I was born and raised in India where religion and tradition are interwoven with daily lives of the people. I grew up surrounded by these thousand-years-old traditions and unknowingly they were a part of my daily life. Now I find that the colors, culture and questions that arise from growing up there infuse my practice. My Indian roots combined with an art education in the United States creates a hybrid art practice, enabling me to examine eastern subject matter through a western lens. Presenting ritual as a subject while also using as a strategy created recent mixed-media work which allows me to experiment with Western art using religion and cultural content specific to my background as a woman from India.

Since religion plays a huge role around the world and has been an undivided part of any culture for thousands of years, the unending questions in my mind entice me to dig deeper. I believe that religion is based upon people's faith, and I am a big believer of that faith. To make that faith tangible, people use something like a thread, stone, photo, or an idol. I am also interested in creating a cultural exchange about people's daily traditions in order to question what they feel about this kind of practice.