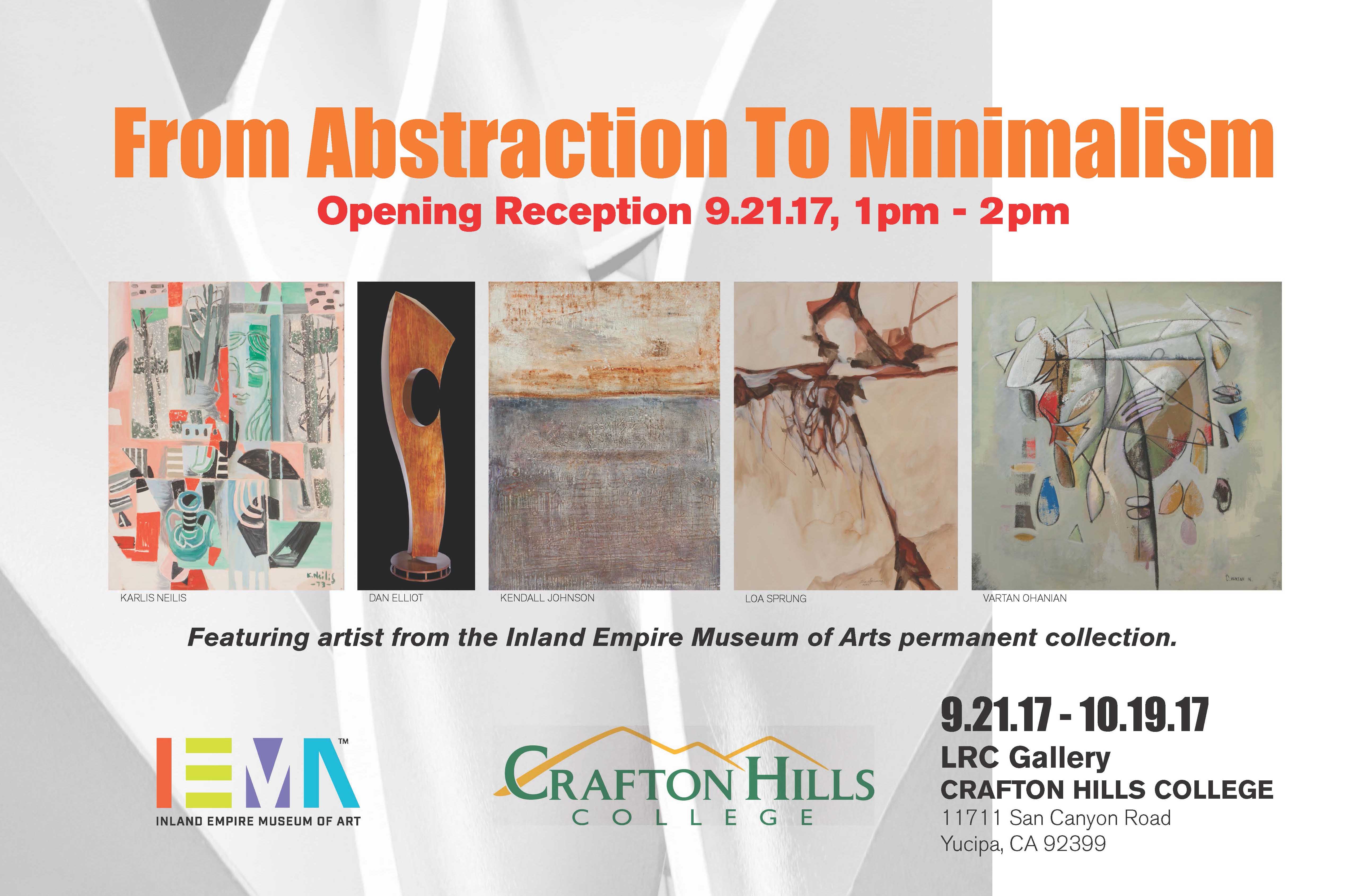 For the first time ever, Crafton Hills College is showcasing abstract art pieces from the Inland Empire Museum of Art's permanent collection, featuring work by 24 Southern California artists.
"From Abstraction to Minimalism" is a survey of modernist ideas, and the goal is to "expand understanding" of abstract art, Crafton Hills College student and co-curator Yadira Dockstader said. A soft opening reception will be held Thursday, September 21, from 1 to 2 p.m., in the Crafton Hills College LRC Art Gallery, with the exhibit running through October 19.
"The artworks cover a period from 1960 to today," Dockstader said. "The work presented is an exploration of mediums via shapes and forms within a composition. A spectator could see a progression of ideas and how the figuration gets into the abstraction."
Artists on display include Ilia Anossov, Elizabeth Carr, Peter Krohn, Donna Morin, Gene Sasse, Duke Windsor, and Frank Zamora.
"This is a great opportunity to create an exhibition that highlights abstraction and minimalism through local artists from the Inland Empire Museum of Art's collection," Dockstader said.
The exhibition will run in the Crafton Hills College Art Gallery September 21 through October 19, from 10 a.m. to 4 p.m. The closest parking is in Lot N.