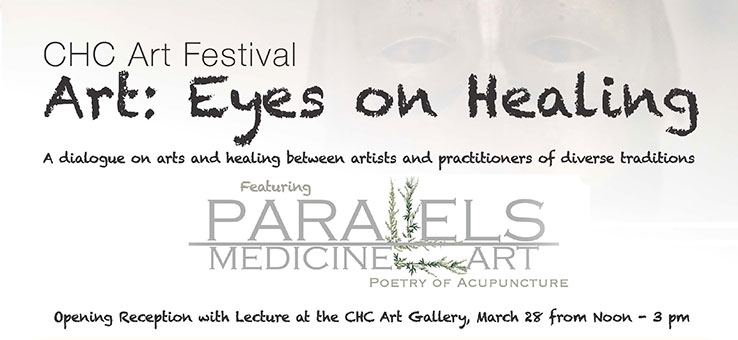 March 27 - 31, 2017

Join us for a week of events focused on lectures, panel discussions, workshops, exhibition and art production in new media: video, performance and installation art.
The first incarnation of the global project, Parallels: ART = MEDICINE, initiated by Tomoko Tanuma, Yumiko Kikuchi and Snezana Saraswati Petrovic, will start its journey from Crafton Hills College.
This curatorial project intends to explore and record the artistic voice as related to integrative medicine developed in various regions of the world as a heritage of humanity. The exhibition will investigate the synchronicity of practices and philosophy in relationship to the global phenomena of moxibustion and acupuncture.
The focus is arts of healing and healing in arts, with the use of Ambrosia Vulgaris in variety of traditions. From Native American to Chinese, Japanese, and globally, this plant also called: moxa, mugworth, yomogi, or chernobil is a subject of divination, healing, art, cooking and what the dreams are made of.
You are invited to experience diverse practices with all the senses.
Find the complete schedule of events here.