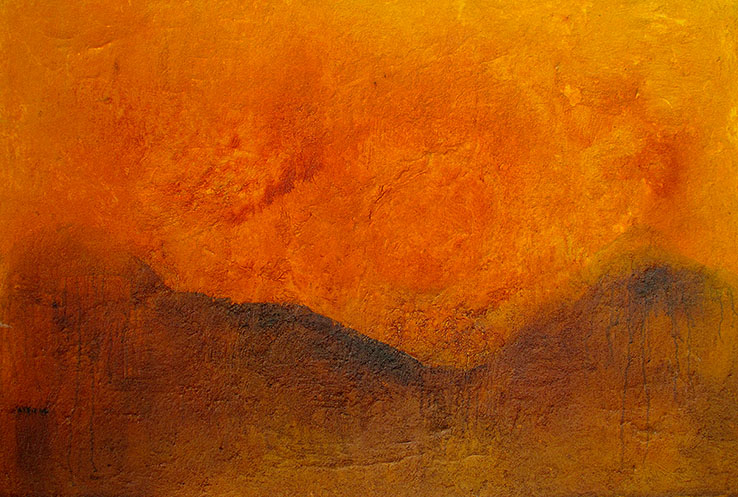 Art of Kendall Johnson Featured in Art Gallery Oct. 15-Nov. 19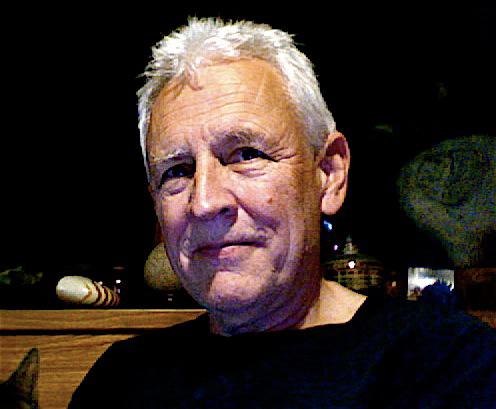 About Kendall Johnson
Kendall Johnson paints and writes in his home studio in Upland, California. where he lives with his wife artist Susan Ilsley. Ken grew up in Claremont on a lemon ranch near his family's beloved Johnson Pasture. He directs Gallery 57 Underground in Pomona and serves on the Board of the Society of Layerists in Multimedia, and the Inland Empire Museum of Art.
Ken's paintings and photographs have shown locally in Los Angeles, in New Mexico, Florida, Washington and in Australia. He recently completed an exhibit FRAGMENTS: An Archeology of Memory, a fifty year anniversary attempt at recovering trace memories of combat in Vietnam. The Inland Empire Museum of Art recently published a catalogue for the FRAGMENTS exhibit. In addition, he has two books of poetry with paintings: Johnson's Pasture: Living Place, Living Time published by Claremont Heritage and A Whole Lot'a Shakin': Midcentury Reconsidered published by Cholla Needles Press. The same company just released a book of poetry and reflections co-authored with John Brantingham about J. Robert Oppenheimer titled A Sublime and Tragic Dance. He illustrated his son's book In Cabazon (Trevor Losh-Johnson, Blank Space Press).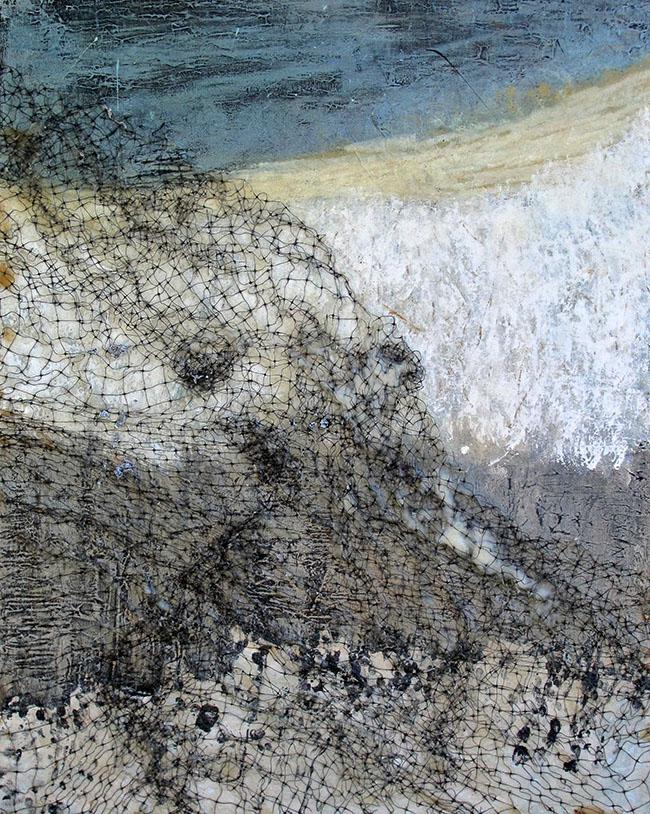 Ken has published books and papers in the field of crisis psychology. He holds a doctorate in Clinical Psychology, which may explain why he is compelled to paint and write so much.