Schedule and Important Dates
An electronic version of the schedule of classes is usually available around the same time the printed schedule is.
Fall 2008 Schedule Information Available in PDF format: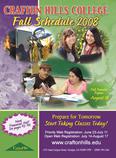 The following information is available:
* Please note that the November 29th assessment previously listed in the Fall 2008 Class Schedule is incorrect. This assessment will take place on November 22nd.
Summer 2008 Schedule Information Available in PDF format: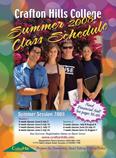 The following information is available:
Spring 2008 Schedule Information Available in PDF format: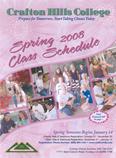 The following information is available: