SBCCD Police Department to Conduct Active Shooter TRAINING DRILL on Campus today, Wednesday, Aug. 3rd at 10 am:
The San Bernardino Community College District Police Department (SBCCD PD) will conduct an Active Shooter TRAINING DRILL on Wednesday, August 3, 2022, from 10 a.m. to approximately 1 p.m.. The primary exercise will take place at Crafton Hall, Building #3, on CHC campus. The training exercise is being conducted to test the tactical response of police officers and dispatchers to such an emergency incident.
The SBCCD PD and other first responders will be SIMULATING an actual Active Shooter emergency call in Crafton Hall. Individuals on campus and around Crafton Hall should be aware that they may experience sights and sounds related to the role-playing in this training exercise. These may include simulated gunshots, loud noise, shouting, emergency vehicles responding, and officers with visible weapons. If you are unsure of what you are seeing and/or hearing, please contact SBCCD PD non-emergency line at 909-389-3275 to verify.
We thank you for your cooperation and support in helping us better prepare to keep our campus community safe.
For additional resources and information regarding this topic, please visit https://sbccd.edu/district-services/police-department/crime-prevention/index.php
TODAY -- Welcome Back -- Roadrunner Rally Event - August 3, 2 - 5 p.m.
All CHC students and their families are invited to join us in Crafton Center for Free food, campus tours, parent orientations (English and Spanish), Student ID pick-up, information booths, and more. Get questions answered, get to know us and each other, and win prizes! This is an open house. No need to stay for the entire event. Stop by when you can.
https://www.eventbrite.com/e/crafton-hills-college-roadrunner-rally-2022-tickets-387748896387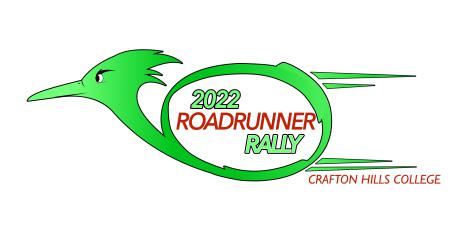 Classes begin on August 15!
Need help with registration?
We have in-person registration help. Visit us today 9 - noon, tomorrow 9-Noon or 1 -4, or Friday 9-1. Crafton Center (Building 6) CCR-219.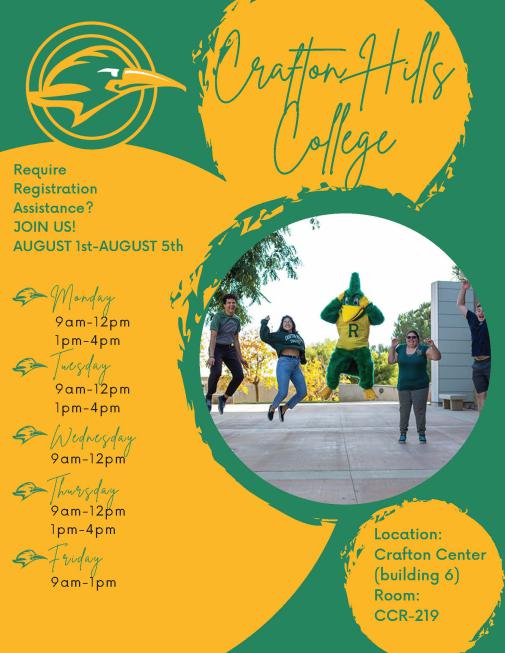 Mini Hiring Fair - August 15 & 16
Main Quad – 10 a.m. - 1 p.m.
Students are encouraged to RSVP to attend by clicking on the date of preference: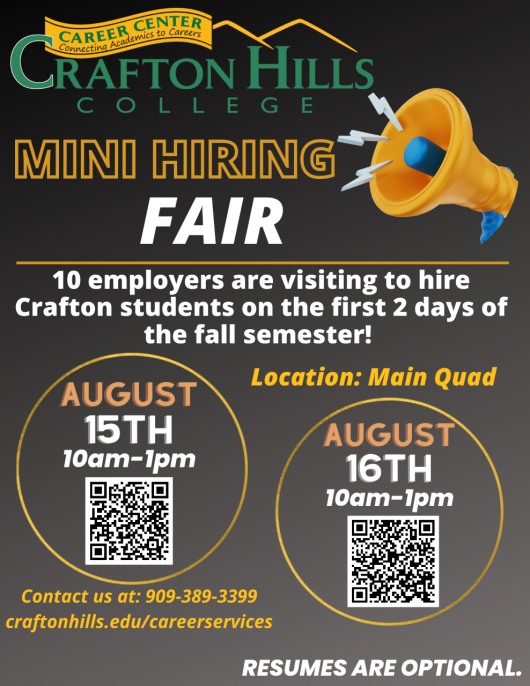 Sign up for LifeStream Blood Drive at Crafton - on August 16!
https://www.lstream.org/yucaipa/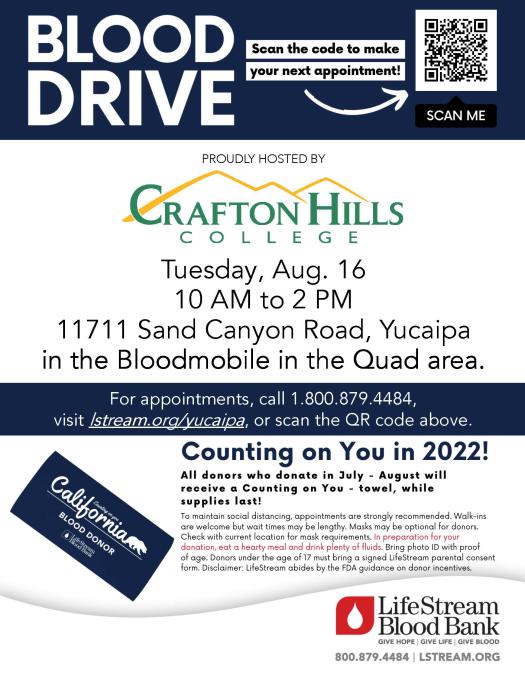 Save the date! University Transfer Fair - September 14 9:30 a.m. - 1 p.m.
Take the time to talk with various university representatives from the Cal States, UCs, and private and out-of-state universities in the Central Complex Breezway.
https://www.eventbrite.com/e/university-transfer-fair-2022-tickets-380038654847?aff=ebdssbdestsearch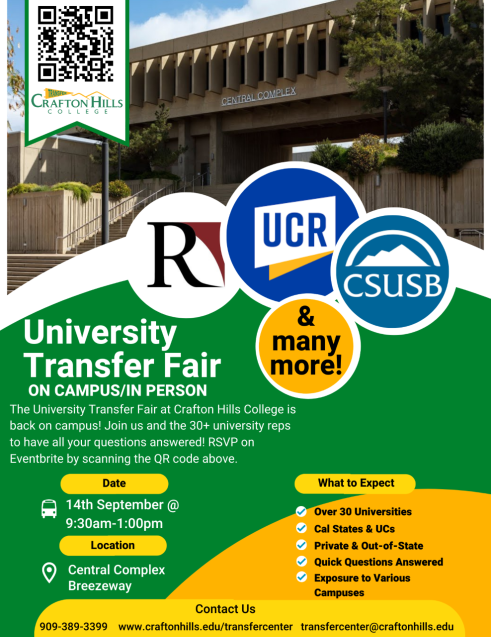 Please be advised that parking permits are not required for students for Fall 2022, Spring 2023, and Summer 2023.
Have questions? email us anytime at chc_info@craftonhills.edu
FOLLOW US ON SOCIAL MEDIA!