Good morning, Roadrunners!
Please be advised that parking permits are not required for students for Fall 2022, Spring 2023, and Summer 2023.
Counseling and EOPS offices are closed today July 28 for staff training.
Welcome Back -- Roadrunner Rally Event - Aug 3, 2 - 5 p.m.
All CHC students and their families are invited to join us in Crafton Center for free food, campus tours, parent orientations (English and Spanish), student ID pick-up, information booths, and more. Get questions answered, get to know us and each other, and win prizes! This is an open house—no need to stay for the entire event. Stop by when you can.
RSVP: https://www.eventbrite.com/e/crafton-hills-college-roadrunner-rally-2022-tickets-387748896387
CAMPUS WILL BE CLOSED for In-Service Day on Aug 10. All offices and services will be closed.
Last day to register for Fall full-term classes is Aug 14! Classes begin on Aug 15. We can't wait to see you. Make sure you get the classes you need. You can also register for late start classes which begin on 8/29, 9/12, 10/17. Check out the class schedule: https://www.craftonhills.edu/admissions-and-records/enroll/class-schedule/index.php
Looking for a job? Join us at our Mini Hiring Fair the First two days of classes – Aug 15 & 16 Main Quad – 10 a.m.-1 p.m.
Students encouraged to RSVP to attend by clicking on the date of preference:
Mon. Aug 15: https://craftonhills.jobspeaker.com/#/event/mini-hiring-fair
Tues – Aug 16: https://craftonhills.jobspeaker.com/v2/events/mini-hiring-fair-copy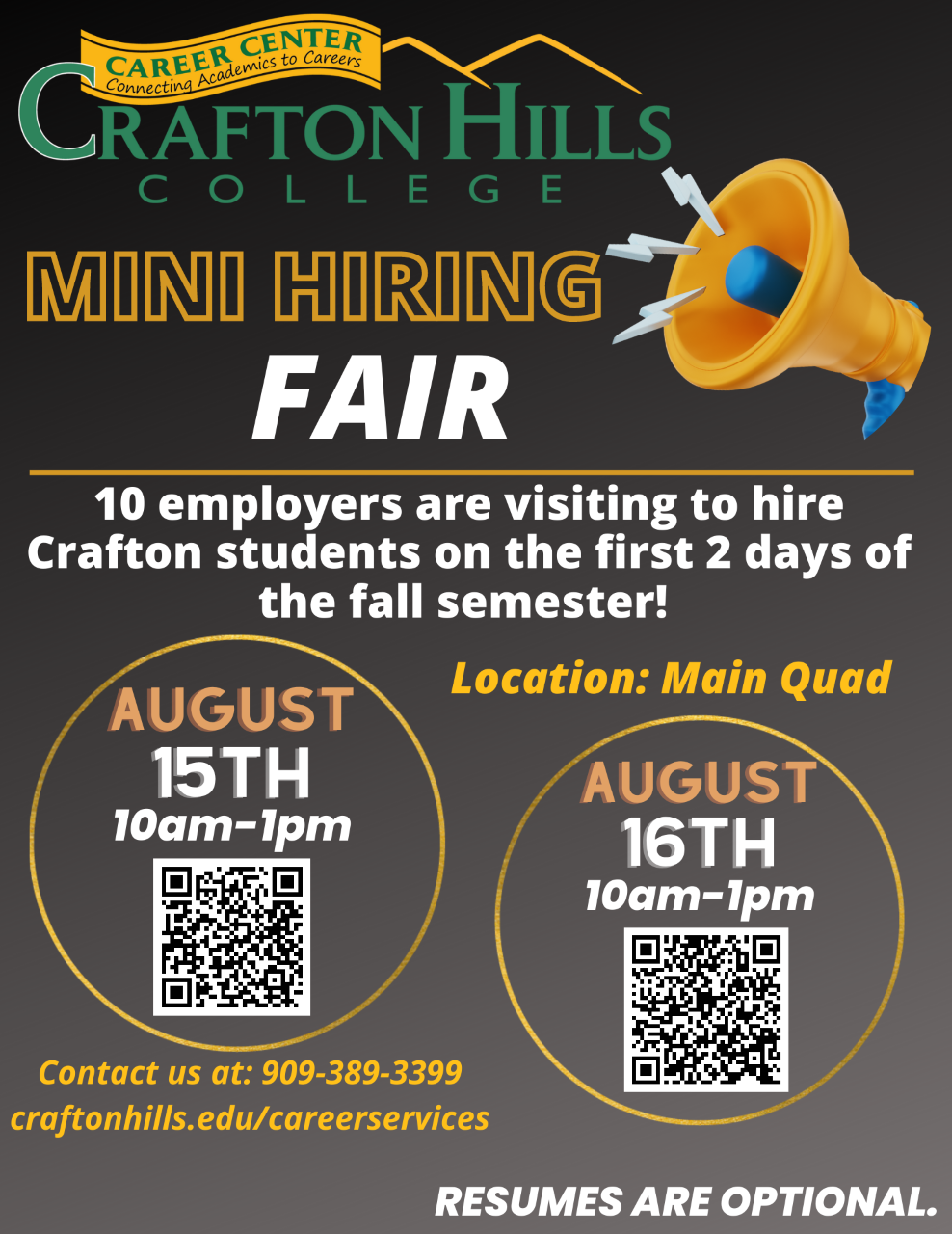 Save the date! University Transfer Fair - Sept 14, 9:30 a.m. - 1 p.m.
Take the time to talk with various university representatives from the Cal States, UCs, and private and out-of-state universities in the Central Complex Breezeway.
https://www.eventbrite.com/e/university-transfer-fair-2022-tickets-380038654847?aff=ebdssbdestsearch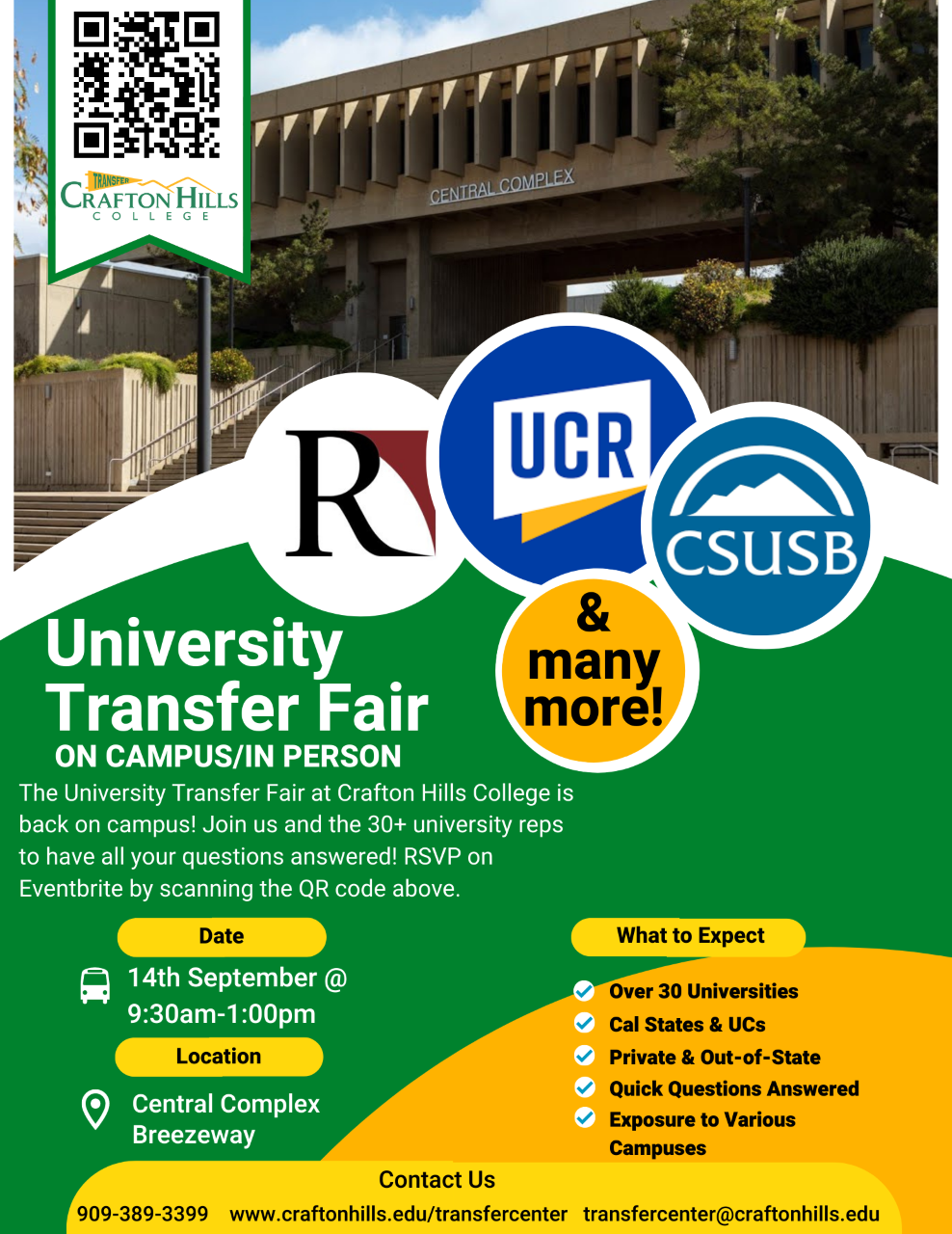 Save the Date – Major/Career Fair (in Collaboration with Student Life) – Oct 12, 2022 – Registration Information and Details to follow.
Have questions? Please email us anytime at chc_info@craftonhills.edu
FOLLOW US ON SOCIAL MEDIA!