Tutoring Center March Writing Workshops are taking place online and in person.
We are holding workshops on Timed Writing, APA, Essay Writing, MLA, Digital Annotation, and Notetaking. For more info, and to sign up, check our Workshop and Study Groups Page: https://www.craftonhills.edu/current-students/tutoring-center/workshopsandstudygroups/index.php
Learn How to Access Medical Services and Free Mental Health Services at CHC.
Join us for a workshop to learn more. March 8 at 10 a.m. or March 15 at 1 p.m. To schedule an appointment, email: fsoutherland@craftonhills.edu
Spring Daze Virtual Club Rush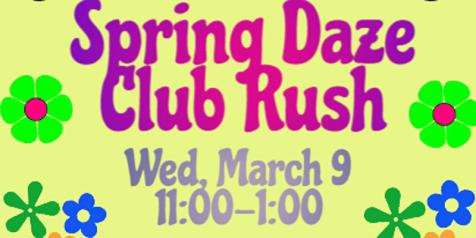 Wednesday, March 9, 11 a.m. – 1 p.m.
Meet campus clubs, participate in games, win prizes, and learn about all the great things happening at Crafton Hills College!
To register, click here: https://www.eventbrite.com/e/crafton-hills-college-spring-daze-virtual-club-rush-tickets-275094534157
Sunset Hike to Zanja Peak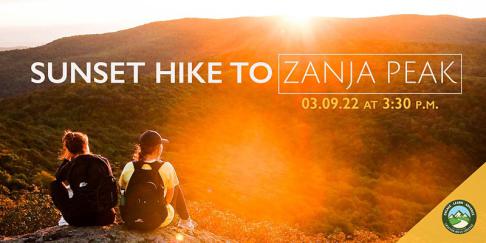 Wednesday, March 9, 3:30 p.m.
Grab your hiking shoes and join us for a Sunset Hike to Zanja Peak!
To register, click here: https://www.eventbrite.com/e/crafton-hills-college-three-peaks-challenge-sunset-hike-to-zanja-peak-tickets-275256789467
CHC Theatre Presents Avenue Q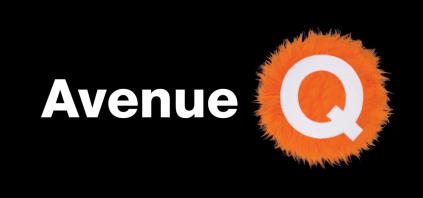 Three live performances will be held on March 11 & 12 at 8 p.m., and March 13 at 2 p.m. at the Crafton Hills College Finkelstein Performing Arts Center. "Avenue Q" is a musical comedy featuring puppets and human actors with music and lyrics by Robert Lopez and Jeff Marx and the book by Jeff Whitty. Directed by Paul Jacques. The production is for mature audiences and features adult language and situations.
$10 for general admission and $5 for students. Tickets are available at: www.craftonhills.edu/tickets
Each Mind Matters Workshop "Effective Relationships: Starting Them, Keeping Them"
Tuesday, March 15, Noon -1 p.m.
Confer Zoom link: https://cccconfer.zoom.us/j/94542097320
Mark Your Calendars to attend the Transfer Fair in April!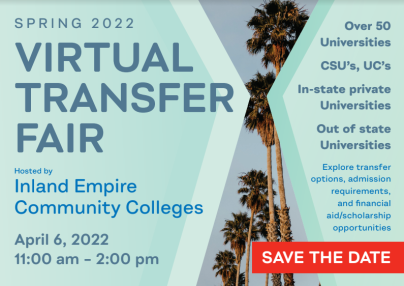 April 6, 11 a.m. - 2 p.m.
Find out more: https://youtu.be/1LFt-6fBS5w
Vaccine Requirement
To be able to register for in-person courses at CHC for summer or fall 2022, students must provide proof of COVID vaccine or be approved for an exemption by March 11, 2022.
Find out more: https://sbccd.edu/covid-19-updates/index.php
FOLLOW US ON SOCIAL MEDIA!