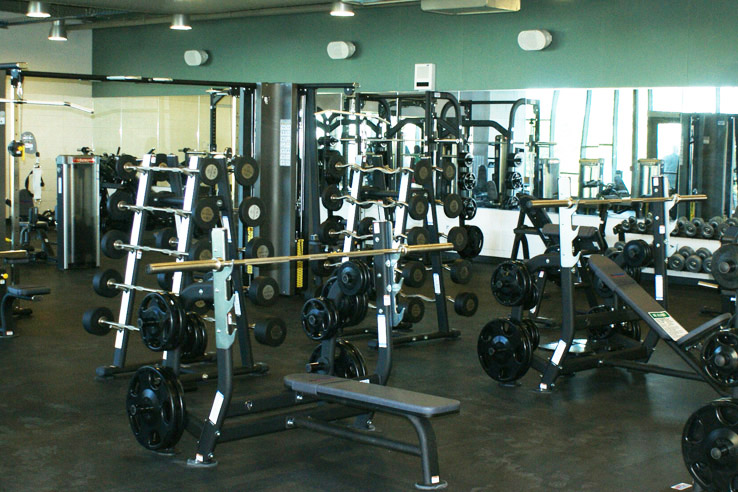 Fitness Center/Pool Access
Crafton Hills College Staff/Faculty/Managers
All Crafton Hills College faculty, classified staff and managers have the opportunity to access the fitness center and pool during designated open gym and lap swim times for a low access fee of $40 per semester. This fee will be reduced monthly as the semester progresses. Hours of operation are below for the Spring 2018 Semester:
Fitness Center (KHA-132):
Monday 7-9AM, 11:30AM-7PM, 8-10PM
Tuesday 12:30-4PM, 5:30-9PM
Wednesday 7-9AM, 11:30AM-7PM, 8-10PM
Thursday 12:30-4PM, 5:30-9PM
Friday 7AM-4PM
Pool Hours:
Monday 9:00AM-4PM; 5-6:30PM
Tuesday 9:00AM-4PM; 5-6:30PM
Wednesday 9:00AM-4PM
Thursday 9:00AM-4PM; 5-6:30PM
Friday 9:00AM-2PM
Locker room facilities are available to all employees for both fitness center and pool use. Lockers and showers are available in the lockers rooms adjacent to the pool. Lockers are day use only.
Staff/Faculty Sign Up Instructions
1. On your web browser enter or click on https://secure.rec1.com/CA/san-bernardino-community-college-district/
2. Select "Rec Fee" in the upper left corner
3. Select "Register" for the staff Rec Fee. At this point if you don't have a Rec1 account it will have you set one up. If you already have an account you will need to log in.
4. Follow the steps to register for the fee and make payment. After payment information has been entered you will have to select "complete transaction" to get to the finalize enrollment.
In order to check in at the fitness center you will need your staff or faculty ID. Student life makes them, you need to bring in your employee ID number when you ready to have it made. The first time you come in the fitness center staff will have to link your faculty/staff ID to your Rec1 account. On subsequent visits all you will need to do is swipe your card through the reader to check in.
If you have issues using Rec1 please contact Heather Chittenden, hchittenden@craftonhills.edu or x3605.