Useful Workshops for Transfer-bound Students
Sign up for a workshop online or by visiting the CHC University Transfer Center (UTC), second floor of the Crafton Center (CCR) or by calling 909-389-3399.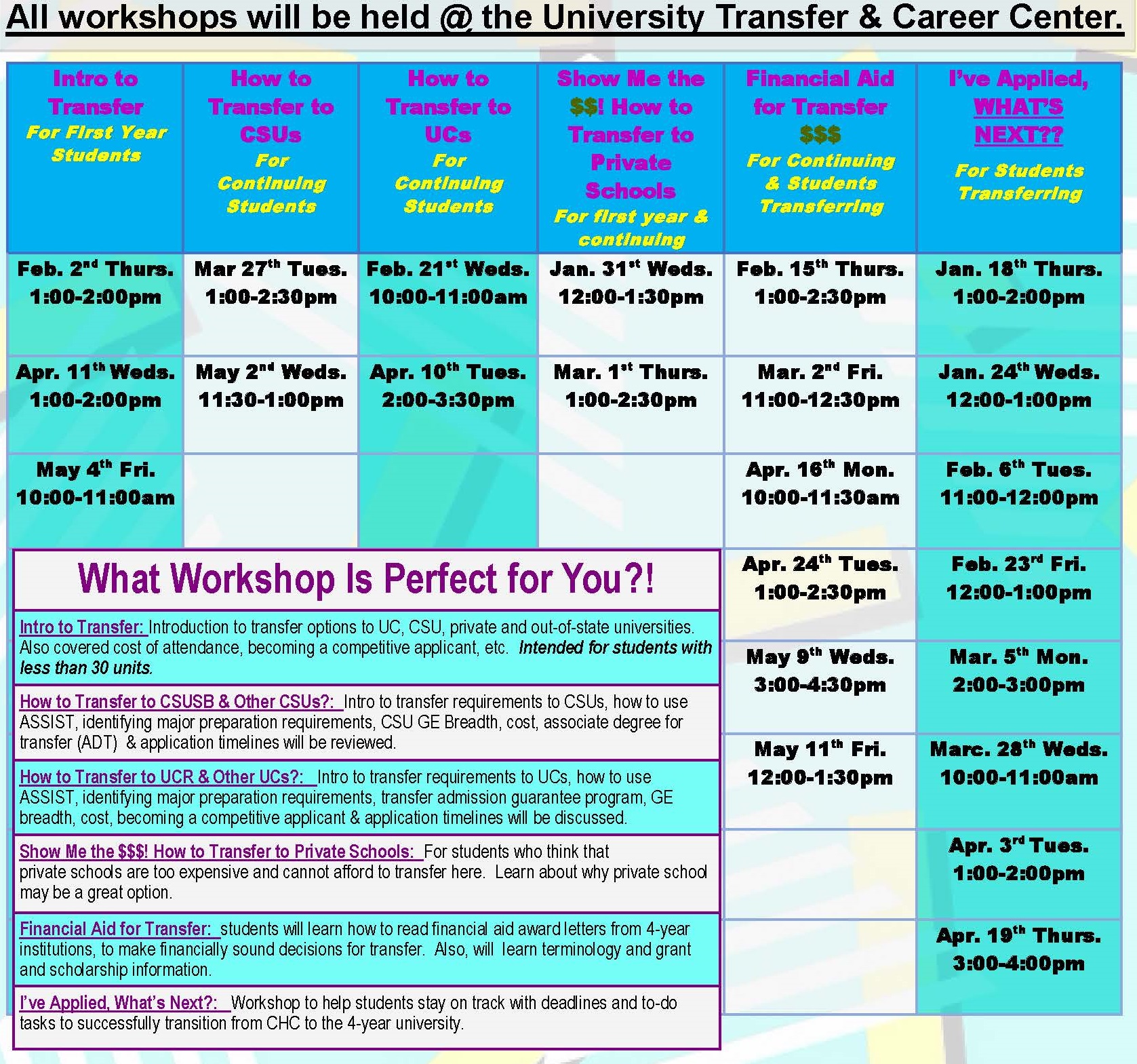 CSU & UC Application Assistance Workshops Schedule
Need help with your university transfer applications? Sign-up for a California State University (CSU) or University of California (UC) application workshop.
Sign-up for a UC TAG workshop to find out how to apply for an early admission offer to one of six participating UC campuses. TAG applications are accepted September 1 - 30 each year.