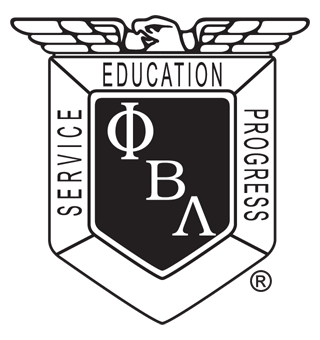 Meetings are held on the 2nd and 4th Thursdays at 1 p.m.
Location: CNTL-119

Future Business Leaders of America-Phi Beta Lambda, Inc. (FBLA-PBL) is the oldest and largest national organization for students preparing for careers in business. FBLA-PBL prepares students for the "real world" professional experiences. Members gain the competitive edge for college and career successes. More than a quarter of a million students participate in this dynamic leadership organization.
Our mission is to bring business and education together in a positive working relationship through innovative leadership and career development programs.
FBLA-PBL will provide you with:
Opportunities to attend a Leadership Conference
Leadership development
Useful workshops and successful speakers
Community service experience
Friendship and fun
Become a leader in your school, state, or country when you become an officer. Travel! Give back to your community! Learn to lead! Develop friendships! Earn recognition! All of these adventures and more await you when you become a member of FBLA-PBL.
President
Daaood Fadel
Email: dfadel96@gmail.com
Advisor
Kenneth George
Email: kgeorge@sbccd.cc.ca.us