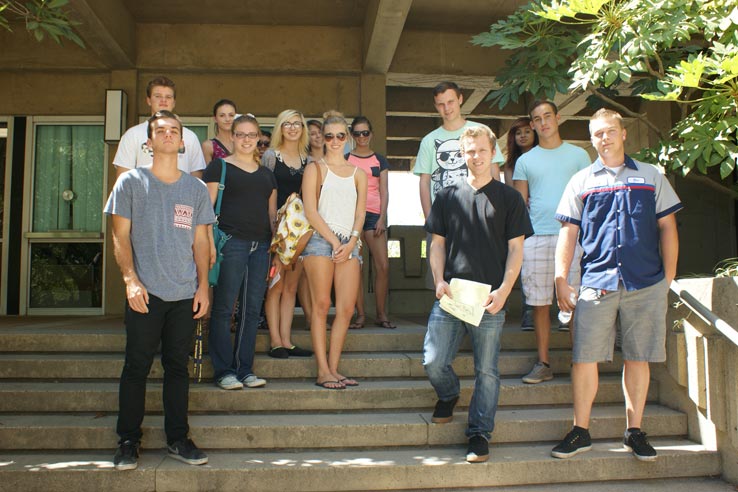 The Left Lane Program is an opportunity for first-year students at Crafton Hills College. Whether you have just graduated from high school or are coming back to us after a few years away, the Left Lane Program can help you make a clean transition into the life of a CHC student. Participants in the Left Lane Program receive priority Registration, and access to exclusive programs and services.
Qualifying for the Left Lane Program is easy!
The Left Lane Program eligibility is open to all students who have completed less than 12 college units.
Steps to Participate:
Fill out a Left Lane Interest Form.
Attend a Left Lane Orientation Kick Off Meeting.
Participate in a Summer Program: Summer Bridge or enroll in CHC 100.
Complete all other program requirements and attend exclusive Left Lane Program events throughout the school year..
Left Lane Program Contacts
Counseling Office
909-389-3366
counseling@craftonhills.edu
Counselor
Souts Xayaphanthong
909-389-3212
Location: CCR 201
sxayaphanthong@craftonhills.edu
Student Success Advisor
Rebecca Orta
909-389-3450
Location: CCR 201
rorta@craftonhills.edu
Student Success Advisor
Eva Bell
909-389-3452
Location: CCR 201
ebell@craftonhills.edu
Tutorial Center
Karen Peterson
909-389-3395
Location: LRC 137
kpeterson@craftonhills.edu
Tutorial Center Coordinator
Patty Quach
909-389-3317
Location: LRC 137
pquach@craftonhills.edu
Administrative Secretary - Counseling
Kathy Wilson
909-389-3204
Location: CCR 239
kwilson@craftonhills.edu
Dean of Counseling and Student Services
Kirsten Colvey
Location: CCR 239
909-389-3327
kcolvey@craftonhills.edu