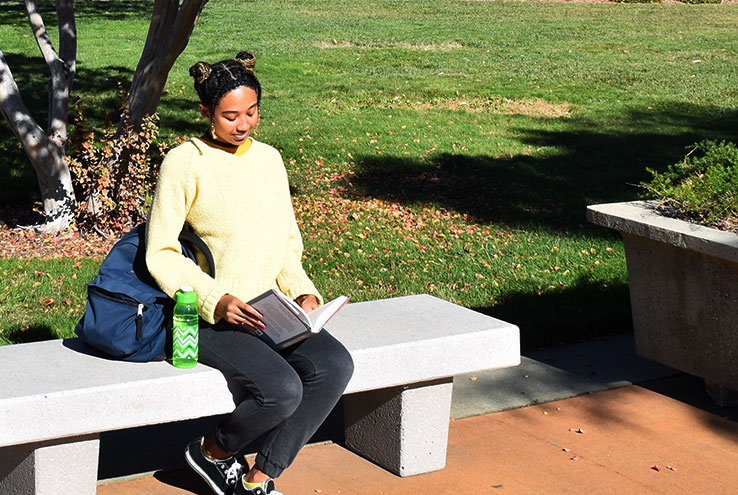 Crafton Hills College is approved by the Immigration and Naturalization Service to admit non-immigrant F-1 Visa international students. The number of such students permitted to enroll may be limited at the discretion of the President of the College.
Before you come to the United States:
Step 1: Admission

In order to be considered for admission, all materials listed below must be submitted by the following deadlines:

May 1 for Fall Semester
November 1 for Spring Semester
March 15 for Summer Session

Send admission packet to:

Counseling Department – International Students Program
Crafton Hills College
11711 Sand Canyon Road
Yucaipa, CA 92399 USA
Application for Admission If you cannot access this document you may also obtain a copy by writing:

Admissions and Records Office
Crafton Hills College
11711 Sand Canyon Road
Yucaipa, California 92399 USA
TOEFL Test Score (not required of students from a country where the native language is English). A minimum score of 500 is required. Note: Copies of the TOEFL Bulletin of Information for Candidates are available at most American embassies. The application to take the TOEFL test must be received by the Educational Testing Service at least four weeks before the testing date.
Official Transcripts of all previous secondary school and college work including an official English translation. Translations are available through various agencies including:
A letter of reference from a prominent person in your community, verifying character, background, and ability.
A non-refundable application processing fee of $25.00 in the form of a money order made payable to Crafton Hills College.
Official documentation of birth date. No international students under eighteen years of age will be admitted.
A recent photograph. Photocopies are not acceptable.
An affidavit of financial support.

Step 2: Letter of Acceptance - When all requirements have been met, a letter of acceptance will be mailed.
Step 3: Send required first semester fees outlined in the acceptance letter. Fees must be paid in US dollars in the form of a money order. An I-20 will be mailed upon receipt of the first semester's fees. Subsequent semester fees will be paid at time of registration.
Step 4: Enroll in an international health insurance plan. Verification will need to be provided upon enrollment to the college.
After you arrive in the United States:
(You must be in the local area no later than August 1 for Fall Semester and January 4 for Spring Semester.)
Step 5: Obtain Housing. You are responsible for finding your own housing in nearby communities. The College does not have living facilities on campus.
Step 6: Obtain verification of a recent chest X-ray or skin test that indicates a negative tuberculosis test. Note: X-ray or skin test must be done in the United States. The results must be on file with the College within the first month of attendance.
Step 7: When you arrive in the area contact the Counseling Center SSB 201, at Crafton Hills College to make an appointment with the International Student Counselor. For hours and appointment availability contact the Counseling Office.
Phone: 909-389-3366 or Email: Counseling@craftonhills.edu.
Step 8: Meet with the International Student Counselor. Present your Visa, I-94, I-20, verification of negative tuberculosis test and proof of international health insurance. These documents will be copied and filed. You will also to put together a program of study or Student Educational Plan (SEP). You may be required to participate in additional assessment to assist the Counselor in placing you in the correct English and mathematics courses.
Step 9: Registration
Review the Class Schedule online or review the PDF schedule and select courses for the appropriate term. Register for Classes on your appropriate priority registration date.
Step 10: Student Identification Cards- Student ID cards are required for all transactions throughout the campus (registration, drops, adds, assessment, advisement, transfer center, career center, etc.), as a library card, and for identification as a Crafton Hills College student. Student ID Cards may be obtained in the Student Senate Office. Your first identification card is free, replacement identification cards are $5.00. For more information, please call 909-794-2161, ext. 3410 or email: asbsensec@craftonhills.edu.
Step 11: Obtain a Parking Permit- Parking Permits are required on all streets and lots at Crafton Hills College. Vehicles without parking permits are ticketed. Illegally parked vehicles (red zone, handicapped parking, staff parking) are ticketed at all times. Daily parking permits are dispensed by vending machines in Parking Lot D. Parking Permits may be purchased online. For more information, please call 909-389-3276.
Step 12: Attend the First Class Meeting
See the policy on attending the first class meeting.