Attention all students utilizing veterans benefits
The VA certifying official will only be available to answer veteran education related benefit questions in the Veterans Resource Center from 1pm-4pm Monday - Thursday. You can also email at veteransservices@craftonhills.edu The Veterans Certifying Official is located in the Veterans Resource Center, CNTL 1, Office 150.
The Veterans Resource Center (VRC) provides assistance to veterans and their dependents that may be eligible for various veteran educational benefits and helps transition veterans from the military to civilian life within the academic environment. The VRC houses the Veterans Coordinator/Counselor who provides academic, career and behavioral health counseling and the Veterans Certifying official who serves as a liaison between veteran students/dependents and the Department of Veterans Affairs. The VRC also provides a safe environment for veterans to study, socialize and relax between classes.
The center is an information center to assist with any questions concerning veteran educational benefits or educational experiences at Crafton Hills College.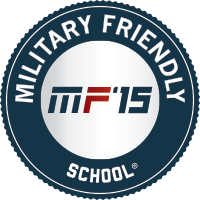 Student featured in the above photo received his A.A. in Psychology and is transferring to Cal State San Bernardino. Photo credit John Valenzuela