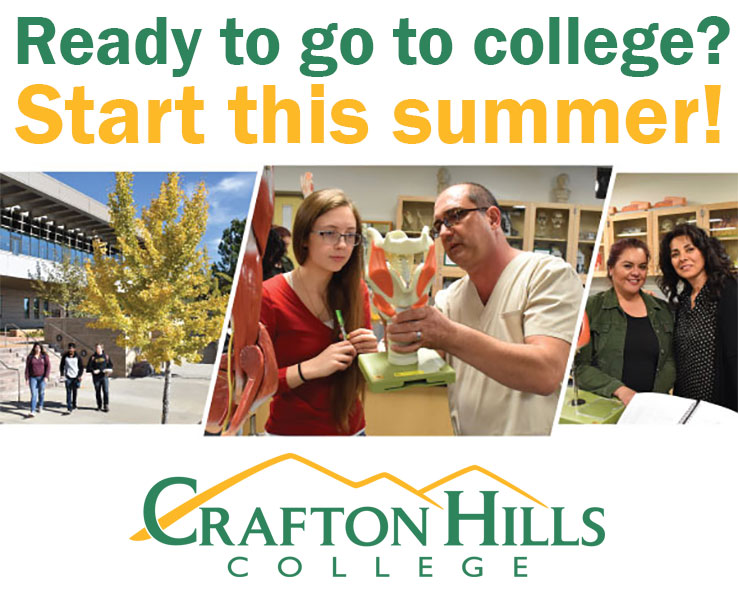 You qualify for free enrollment* at Crafton Hills College!
It's as easy as 1-2-3:
Apply for Admission
If you haven't applied specifically for summer semester, you'll have to renew your application with CCCApply.
Apply for Financial Aid
A majority of our students receive financial aid—enough to cover all their enrollment fees!
Enroll
There are just a few things to do before you start taking classes.
*minimum student fees apply.