November 10, 2015
---
November 10, 2015
---
November 10, 2015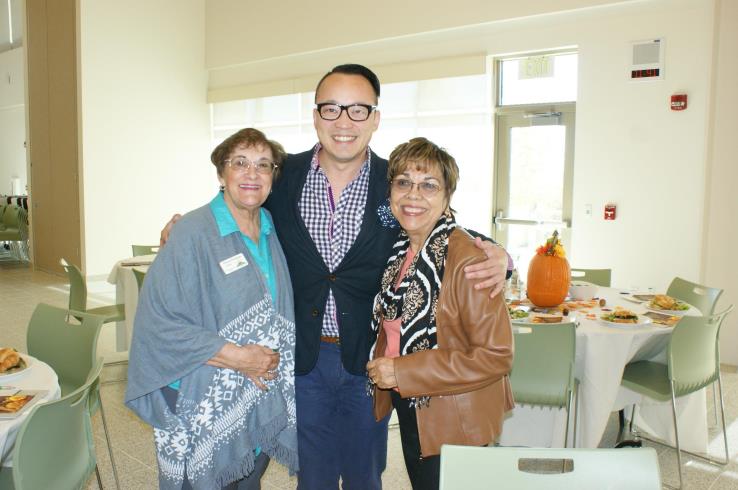 ---
November 10, 2015
---
August 06, 2015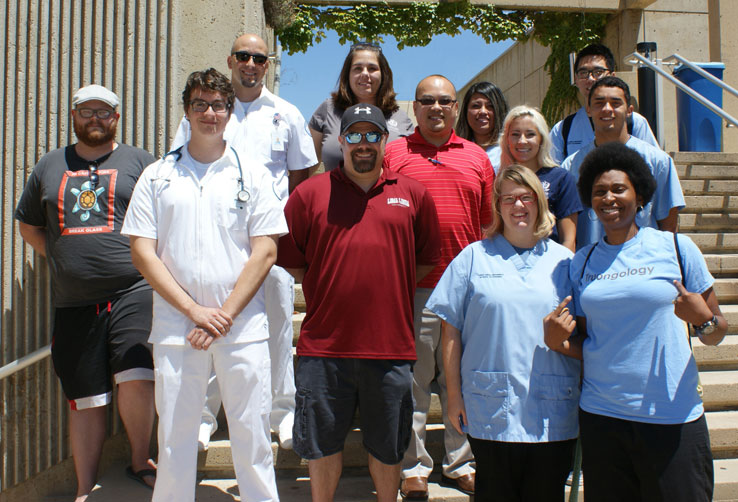 Top row: Quint Cerrillo (CSUSB, 2nd year Nursing program), Amanda Edwards-Harrell (LLU, 4th year Nursing program), MeLody Mamani (LLU, 4th year Nursing program), and Johan Jang (LLU, 3rd year Nursing program). Middle row: me, Brittney Koepsell, R.D.H. (LLU, Registered Dental Hygienist), and Brock Rodgers (LLU, 2nd year Nursing program). Bottom row: Eric Bartlett (CHC, Respiratory Tech), Miles LeRoy (CSUSB, 2nd year Nursing program), Lawrence Regan (LLU, Certified Rad Tech), Rayna Zaragoza (LLU, 4th year Nursing program), and BréAnna Robinson (LLU, 2nd year Nursing program).
"Crafton was a great foundation for Loma Linda University," said Rayna Zaragoza, a 4th year nursing student at LLU and the CHC 2013 Commencement speaker. "It has the best caliber of teachers."
That was just one of the comments from past allied health students who came back to Crafton to speak to Dr. Truong's ANAT 101 (Anatomy & Physiology I) class last month.
---
August 06, 2015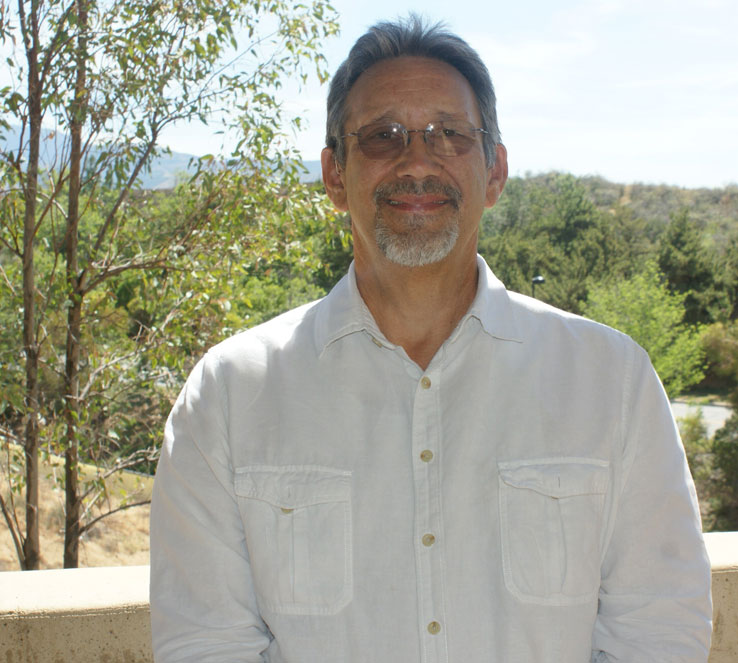 Brad Franklin was practically gushing about his 36 years at Crafton Hills College. "I feel blessed to work on a beautiful campus with great people," he said more than once. Franklin retired on July 30 after a career teaching respiratory therapy (RT).
---
August 06, 2015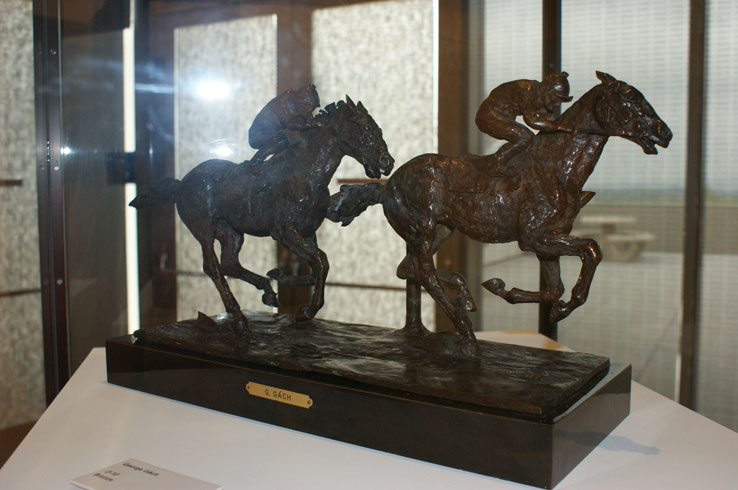 June 22-July 15, 2015, the Crafton Hills College Art Gallery presented a selection of works from the Foundation Collection. On display were paintings and sculptures from acclaimed artists, George Gách, Evan Peelle, and Ettore DeGrazia.
---
May 06, 2015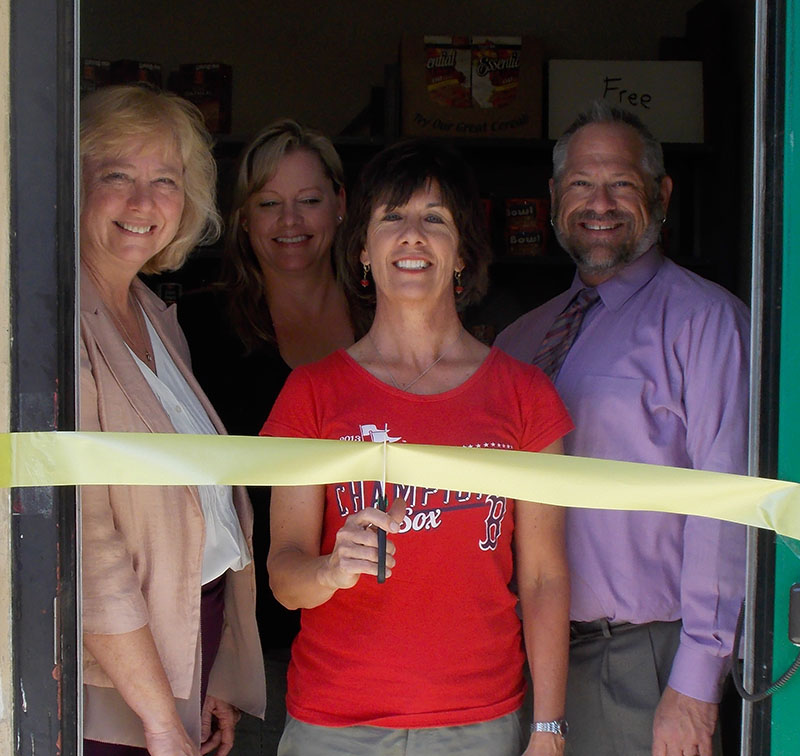 Ribbon Cutting for COACH Cupboard
The C.O.A.C.H. Project (Creating Opportunities and Changing Hearts) opened a campus food bank on April 15. COACH Cupboard will address food insecurity at Crafton Hills.
---
May 06, 2015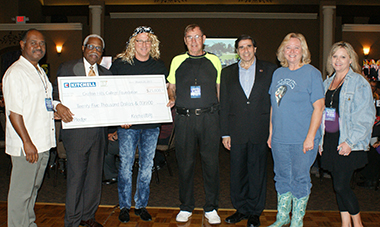 Kitchell/BRj check presentation at 2015 Gala
The Students Rock! Tour at the National Orange Show on Saturday, March 28th drew over 200 fans of all bands and music genres. The one thing they had in common, a commitment to Crafton Hills College.
---
May 06, 2015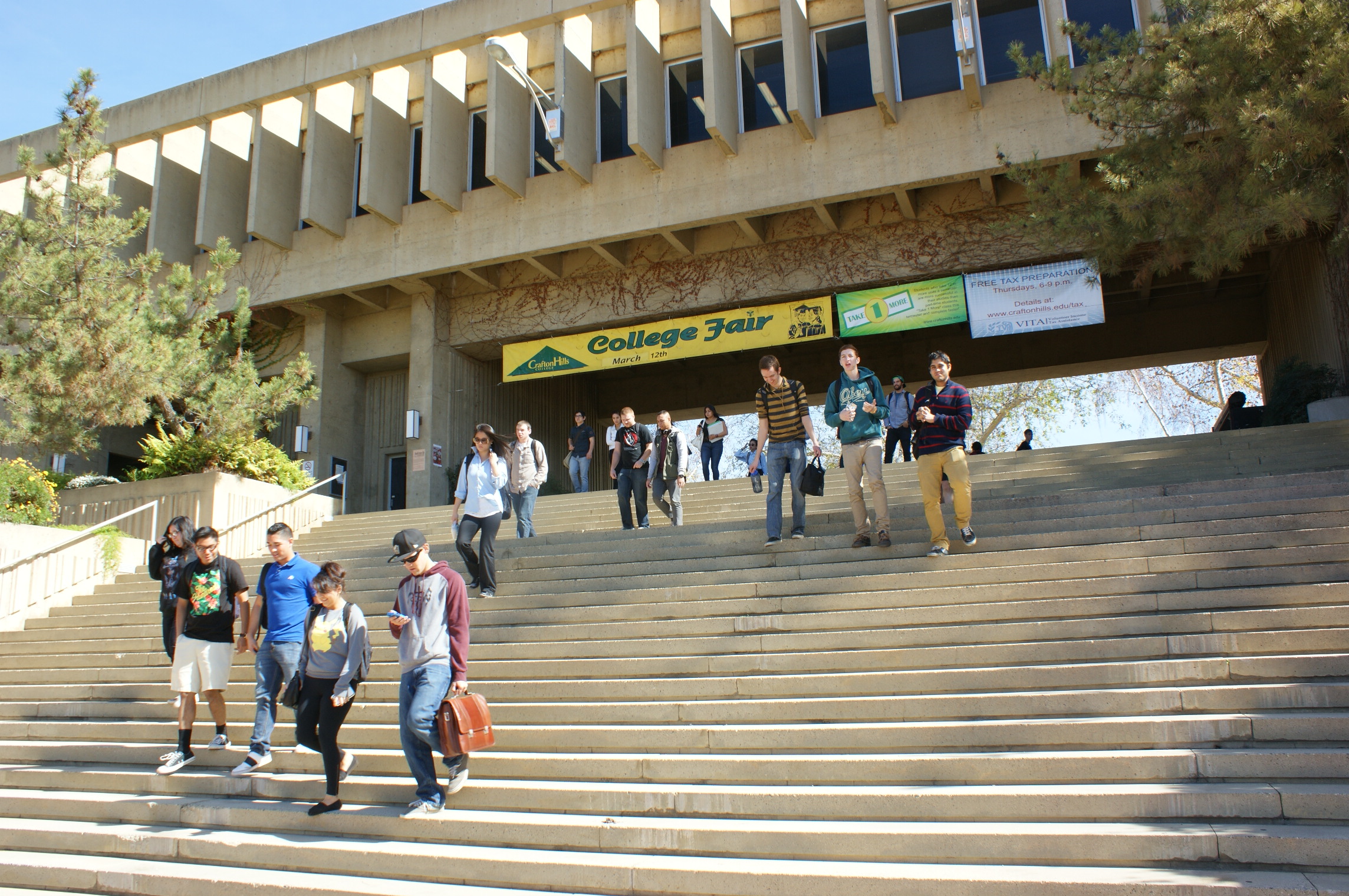 Crafton Hills College
You may have seen in the papers or heard from your friends that Crafton Hills College is on "warning." We want you to know, CHC is still fully accredited. So, what does "warning" mean?
---
January 20, 2015
Crafton Hills College is poised to address an emerging demand in the health care and public safety fields by offering a bachelor's degree in Emergency Services and Allied Health Systems.
---
November 12, 2014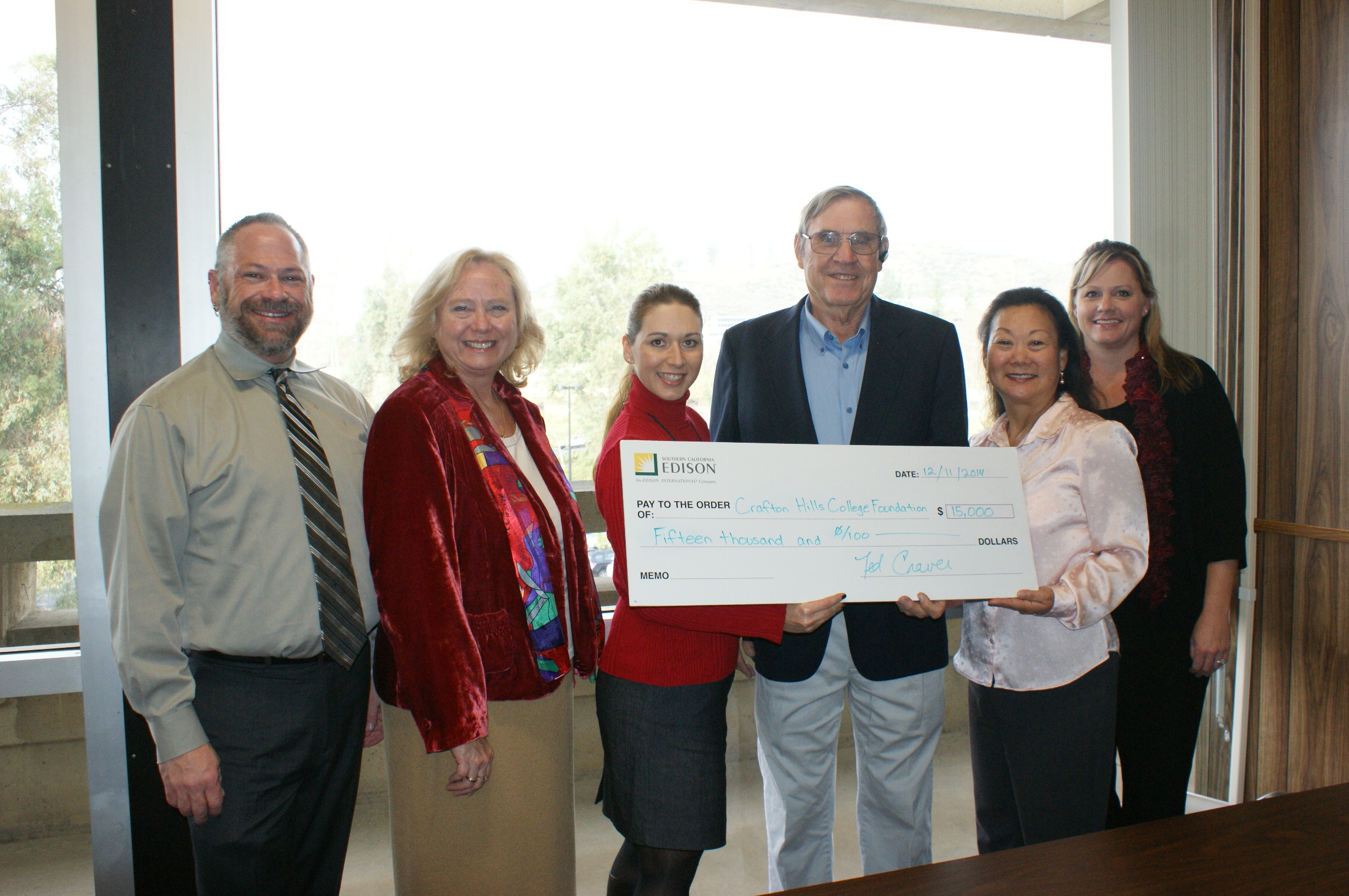 Rick Hogrefe, dean of arts and sciences; Dr. Cheryl Marshall, president; Col. David Raley, CHC Foundation president; June Yamamoto, dean of career education and human development; and Michelle Riggs, assistant director of resource development; accept a check from Annette Franco, region manager for Southern California Edison (third from the left).
Crafton Hills College recently accepted a check for $15,000 from Edison International for scholarships and instruction.
---
November 12, 2014
Beginning in January 2015, Brandman University will offer online bachelors', masters' and doctorate degrees in a partnership with Crafton Hills College.
---
November 06, 2014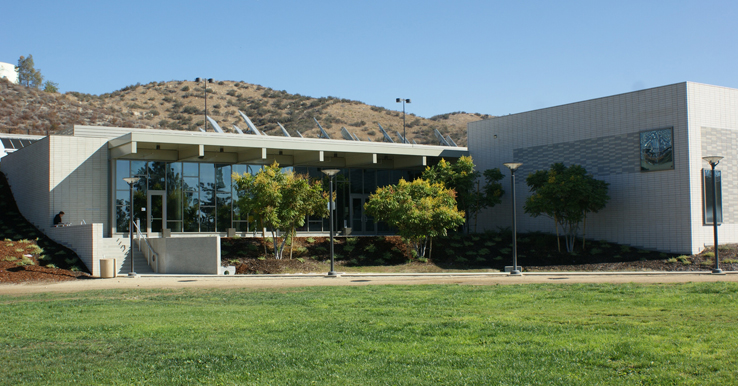 Crafton Hills ramped up its construction projects this past year. We saw the opening of the new Kinesiology, Health & Aquatics Complex (KHA), and ground breaking on the Public Safety & Allied Health Complex (PSAH), Canyon Hall and the Crafton Center.
---
April 24, 2015
The Crafton Hills College Alumni Association is accepting nominations for its 2015 Outstanding Alumni Award. The award is given annually during the Foundation Gala, which will be on March 28, 2015. It is our pleasure to invite you to nominate a CHC Alum who exemplifies the dynamic and positive qualities the Crafton experience can produce. All nominations must be submitted by February 20, 2015. If you have any questions, please contact Michelle Riggs at 909-389-3391 or by email at mriggs@craftonhills.edu.
---