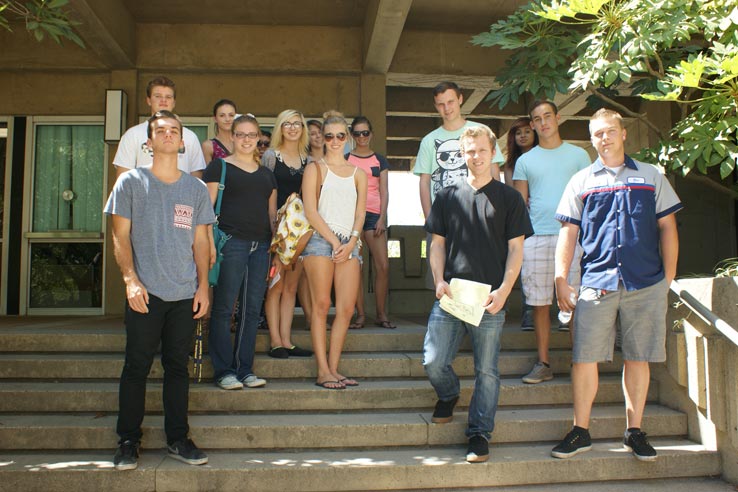 The Left Lane Program is an opportunity for first-year students at Crafton Hills College. Whether you have just graduated from high school or are coming back to us after a few years away, the Left Lane Program can help you make a clean transition into the life of a CHC student. Participants in the Left Lane Program receive priority Registration, and access to exclusive programs and services.
Qualifying for the Left Lane Program is easy!
If you test into pre-college-level Math (942/952/090/095), English (976/010), or Reading (980), you are eligible.
Steps to Participate:
Apply for the Left Lane Program.
Attend a "First Steps" Left Lane Orientation Meeting..
Upon receiving your welcome letter/email to the Left Lane Program, contact us to secure your place and sign up for the Kick-Off Meeting.
Attend the Kick-Off Registration Event and register for classes.
Participate in Summer Bridge
Attend exclusive Left Lane Program events throughout the fall and spring semesters.
For more information about the Left Lane Program, contact:
Souts Xayaphanthong
Counselor
sxayaphanthong@craftonhills.edu
909-389-3212
Rebecca Orta
Student Success Advisor
rorta@craftonhills.edu
909-389-3450
Dazja Ugalde
Student Success Technician
dugalde@craftonhills.edu
909-389-3458